Situated in the Northwestern part of Washington, D.C. is an area known as the U Street Corridor. It's sometimes referred to as Cardozo or as the Cardozo/Shaw district, too. This area is a residential and commercial neighborhood that is made up of nine blocks of U Street, starting at NW 9th and ending at NW 18th street. It's bordered on the north by Florida Avenue NW and by S Street NW on the south. The area has gone through a number of major changes over the years, but today it's considered an ethnically diverse neighborhood that's home to a thriving LGBTQ community.
U Street's Beginning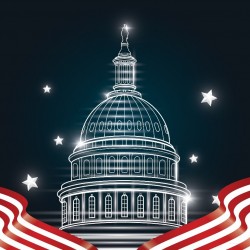 The neighborhood was originally developed in the 1860s. Many of the homes were done in the Victorian style, and most are not considered historic. These row houses were built quickly to house a growing population after the U.S. Civil War. During that time, the government was growing fairly quickly, and many more people were needed in the D.C. area than ever before.
During the 1900s, the area became the center of Washington's African American community. In fact, until Harlem overtook it in the 1920s, U Street was the largest such community in the country. Many businesses, theaters, churches, gyms, and other organizations thrived in the neighborhood. Up until the 1960s, U Street had the nickname of Black Broadway thanks to the large number of performances held here. Some of the most famous performers include Duke Ellington, Miles Davis, Billie Holiday, and Louis Armstrong.
The Decline and Restoration of the Neighborhood
Following Dr. Martin Luther King, Jr's, assassination in 1968, the area began to decline. Riots broke out at U Street and 14th Street. The violence resulted in many businesses and residents moving out of the neighborhood, and by the mid-70s, drugs were a major issue on U Street.
When the Reeves Center was built in 1986, it began a domino effect that started revitalizing the district. New bus and metro stops were added, a number of grants from the Department of Housing and Urban Development came through, and other new construction brought people back to U Street. Redevelopment continued into the 2000s and early 2010s, gentrifying much of U Street.
Today, the diverse area is home to many LGBTQ individuals and families. Many businesses have returned, and the arts community is once against thriving here. For those who are looking for a home that welcomes everyone, U Street is a great opportunity. Housing costs have gone up due to the gentrification of the neighborhood, but a good gay or lesbian agent will help you find a home you love that's within your budget.