The gayborhood, gay ghetto, or whatever you want to call it exploded during the 80s. Boystown in Chicago, the Castro District in San Francisco, and many other neighborhoods attracted LGBTQ people because they offered a safe space. Over the years, the people who moved into these communities transformed them from run-down areas to gorgeous neighborhoods where many people, regardless of their orientation, want to live. But has this gentrification extended the life of the gayborhood or is it going to bring about the fall of these communities?
Higher Costs Could Spell the End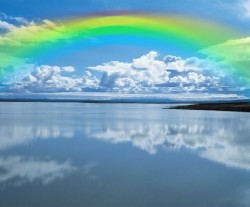 When many of these gay neighborhoods began, they were low-income areas that were in disrepair. LGBTQ people were more or less forced out of the nicer neighborhoods due to discrimination. However, rather than live in dirty, run-down areas, they began repairing the homes and building up a sense of community. Today, many of these areas feature restored historical houses that look amazing.
Unfortunately, this cost does come with a downside: many people can't afford to live in these neighborhoods. Those who can don't always identify as LGBTQ. The result is that many are becoming more like every other neighborhood with a large mixture of people. They're great communities, but they're no longer predominately LGBTQ.
There Are More Choices
Higher home prices aren't the only factor threatening the future of the gay ghetto. In the 80s and even the 90s, being LGBTQ meant facing discrimination, and many people stayed in the closet. Today, thanks to wider acceptance, most people are proud to be known as LGBTQ. Many want to live close to work or in a specific school zone. They're selecting their homes based on other factors, not on who their neighbors are. Few see the need to live in a gay neighborhood. It's no longer the only option for out LGBTQ people.
New Builds Are Attracting New Homeowners
Some people seek out historic homes or houses that may need a little love and maintenance, but some don't. Some people want to live in new houses and condos that are move-in ready with no repairs or changes. As more of these new homes pop up, the gay neighborhoods get left behind. This is especially true for neighborhoods that are within walking distance of shops, restaurants, and other amenities. These communities are attracting more and more young homebuyers.
In fact, a few of these newly constructed or revived neighborhoods have actually become LGBTQ communities. So, the gayborhood may not be dead—it may simply be moving to a new location. It varies from city to city. In some areas, older gay ghettos are vanishing with no new replacements. In others, new communities are popping up. Some of the older areas, such as Boystown, haven't been affected that much.
No matter where you want to live, be sure to seek out the services of a gay or lesbian real estate professional. They will help you find the home of your dreams.