As with any year, you can expect 2019 to bring about many changes in your life. Will one of those changes include moving to a new city? If so, you might want to be aware of which cities are going to have a higher-than-average housing market. Moving to one of these cities may be a bit more costly, but it could also be a major opportunity for you.
Of course, you also want to make certain these cities are fairly welcoming to the LGBTQ community. Working with a gay or lesbian real estate professional is certainly one way of learning about the area and finding the right home for you. If you already live in one of these cities and have been thinking about selling, now may be the time.
Dallas, Texas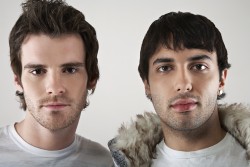 Dallas has always been a fairly open metro. It's home to the Cathedral of Hope, one of the largest inclusive church congregations that's mainly LGBTQ. The city has also received a score of 100 on the HRC's Municipal Equality Index, which shows that it's very progressive and that city officials have made it a point to protect and include the LGBTQ community.
Experts in real estate and the economy expect homes in Dallas to continue to sell for slightly above the national average, but they will continue to sell. Homes will improve in value, which means even if you're not looking to buy, you may want to consider selling. For example, if you're an older couple and your children have left home, selling your current home and downsizing could net you a very nice profit.
Washington, D.C.
It's no secret that living in the capitol city of the U.S. is expensive, which is why many people prefer to live nearby and commute to work. Those who do own property in D.C. will see housing market do exceptionally well. One of the reasons some experts are giving for the growth in D.C. is because Amazon has selected the city and New York City for its new headquarters buildings. Originally, the company was only going to build one additional headquarters, but executives later decided to build two smaller bases.
Denver, Colorado
Denver may not have been chosen for Amazon's HQ, but it was a finalist, and even that has had an impact on the city. With a number of LGBTQ neighborhoods, it's certainly a great place for anyone looking to live in the Midwest U.S. While there is some concern about the housing bubble bursting, analysts believe those concerns are unfounded and that the Denver housing market will grow in 2019.
These are just three LGBTQ-friendly cities that are going to see a strong housing market in 2019. While that may not affect your housing decisions, it is something to keep in mind if you're looking to buy or sell in these cities.