If you love the Northwest, you may want to think about moving to Delaware. While it may not get as much recognition as other northern states such as New York and Pennsylvania, Delaware has a lot to offer. For those who are part of the LGBTQ community, Delaware even has its own gay neighborhood in Rehoboth Beach. Unlike some gay ghettos, Rehoboth Beach is actually its own recognized city. It's located in the Cape Region, one of Delaware's up-and-coming areas, and is a part of the Salisbury, Maryland-Delaware Metro Area.
Rehoboth Beach and the LGBTQ Community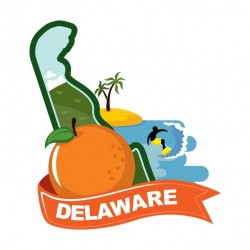 Rehoboth Beach was officially founded in 1873, although people had lived in the area for quite some time before that. While it originally was a Methodist camp area, the area soon became a vacation area for those from Washington, DC, and later the nation.
In the 1940s, the LGBTQ nightlife scene took off. Poodle Beach, the area at the southern end of the boardwalk, became a haven for gay men. Bars such as the Pink Pony Bar sat on the boardwalk itself, drawing in many LGBTQ people. Despite having a reputation as a family resort, the area became more and more popular with the LGBTQ community, leading to dance clubs, hotels, and other businesses that catered to the community.
The 1990s and Gay Bashing
Unfortunately, not everyone in Rehoboth Beach was welcoming. IN the early 1990s, there are a number of incidents of gay bashing. The phrase "Keep Rehoboth a Family Town" appeared on signs and bumper stickers as a slogan for rallying anti-homosexual sentiments. One of the popular clubs in the city, the Strand, became the central point of the conflict when it was denied a liquor license. City officials passed a law banning any bar that wasn't attached to a restaurant. This mostly affected LGBTQ businesses.
Because of this, LGBTQ activists, leaders, and allies formed an organization dedicated to bringing the Rehoboth Beach community together. Today, the city's LGBTQ population has expanded and is seen as a welcome, equal voice in the community. Rehoboth Beach has been named one of the country's beast gay beaches and one of the best retirement destinations.
If you're considering retiring to the area or simply want a change of location, Rehoboth Beach should be on your list of options. Its welcoming attitude and amazing coastline make it an ideal place to live, work, or just visit.