GayRealEstate.com has been around for over 25 years! We wanted to share a little bit with you about how the company was started – from the CEO himself, Jeff Hammerberg. We did a quick interview with him so you can get to know him and see how his personal experience leads the vision of our company!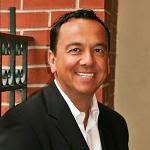 What do you love about your job?
I have the amazing opportunity to align fellow members of the LGBTQ community with a top gay / gay friendly realtor in any city in the United States or Canada. Many of these agents I've known and have worked with for over 25 years! It's very gratifying for me to know that a client's best interests will be fully and legally represented by a full-time professional realtor that stands in full support of our LGBTQ community.
What led you to start this company?
In the early 1990's, I witnessed an instance of "quiet homophobia" while working at a Re/Max office. A gay male couple stepped into the ReMax Professionals office in Littleton, CO interested in buying a home and were assisted by the floor agent. A floor agent is an "on-duty" agent that handles all of the incoming calls and walk-in traffic – an opportunity to pick up new clients.
On this particular day, the floor agent was a straight friend of mine; honest, nice and kind, but someone who had probably never met an openly gay person. After he consulted with the couple, and they left, the agent took a lot of ribbing in the back room from fellow agents that had witnessed the interaction. It was shocking what I witnessed.
While the agent went on to sell these guys a home, I questioned how well they were represented. Were these clients' best interests being represented? Was there a better way to ensure members of the LGBTQ community could be assured of fair, equal and honest representation by someone that understood the unique needs and desires of our community?
I realized in that moment, that by creating a database of gay, lesbian, and gay-friendly realtors, I could help other LGBTQ individuals and couples avoid discomfort, uncertainty, unenthusiastic representation or even hostility.
Individuals could be assured of a comfortable, smooth buying or selling experience while being fully represented.
So I created what today is known as GayRealEstate.com
Why is what this company does so important?
Listen, this is potentially the largest investment you'll make in your lifetime. It's not only important to know exactly where your realtor stands in reference to their acceptance and support of the LGBTQ community – it's equally important to know the very large commission they will earn is not partially going to support a church, or political candidate or party that is not standing in full support of our LGBTQ community. Where we spend our dollars is of huge importance, especially in this day and age.
What sets Gay Real Estate (GRE) apart?
We've been representing members of our LGBTQ community for over 25 years!
In that time we've not only continued to build our business and systems and processes, to ensure they are cutting edge and seamless for our potential clients, we've given back to our community! We annually support dozens and dozens of organizations and individuals that continue to fight for our freedom and rights. We recognize this is as important a commitment today as it was back in the early 90's when we first started.
What life experience has most influenced your career?
I was brought up in a "born again" family in Northern Minnesota – I dated women into my late 20's and came to terms with my sexuality at age 30. My mother's first comment when I came out to her was "you're going to hell, you know that, don't you?"
I guess I spent a great deal of my life exceeding at everything I did, and often that was to "make up for being gay"… that's a tough way to spend half your life, but I know it's not unique to me, and I also know it's been part of my perfect path.
I learned early on in the US Navy that life would give back to me, what I gave to it. I've learned that each day if I take even the tiniest step in the direction of the life I'd like to have – it unfolds perfectly! I'm always taking action, and I've always been willing to work harder than anyone else would expect of me.
If you weren't running this (and other) companies – what would you be doing?
It's a good question. I have this HUGE entrepreneurial spirit – I've always got my hands in something! What business idea do you have? Lol! At a younger age I thought about motivation speaking – I've been a junkie of motivation since my childhood, where my dad had me listening to Earl Nightingale, Robert Schuller and others. I like coaching (I'm a Certified Professional Coach, CPC ®), mentoring and brainstorming.
The most gratifying for me, and I believe the biggest contribution I can make to society, is volunteering. I currently volunteer through SAGE, visiting elderly members of our LGBTQ community that leave their homes, transitioning into senior living facilities, retirement homes and assisted living. A large majority of them go back into the closet, a potentially very difficult, confusing and depressing readjustment in life.
What is a fun fact about you?
After 27 years in Denver, CO my husband and I are moving full-time to Palm Springs, CA. We've been visiting Palm Springs for a number of years, spending a couple of months during the Colorado winters. We've finally decided to make it full time.
If you haven't been, I'd recommend a visit! Palm Springs has a wonderful pace of life. Amazing theatre, amazing restaurants, amazing hiking, amazing pool parties, and just 1.5 hrs. to Los Angeles. The Palm Springs community is 40% LGBTQ, and the ENTIRE city council and mayor are LGBTQ, it's just comfortable… and where else could you live, where Leonardo DiCaprio, Barry Manilow and Suzanne Summers are your neighbors!