Kansas isn't known for being at the forefront of the battle for LGBTQ rights. Because of this, some people wonder if moving to the state is a good idea. If you reach out to a gay or lesbian real estate agent, though, you might be surprised at the number of places they will tell you are very welcoming and diverse. Kansas does have a lot to offer the LGBTQ community. If you're uncertain where to make your new home, here are a few cities where you can start your search.
Kansas City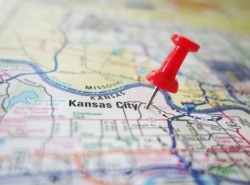 You might start your search for a great LGBTQ community in Kansas City, the largest city in the state. It's very diverse and welcoming. This large city has everything you'd expect from a major metro area, including a thriving downtown area, an arts district, and more. The city has been called one of the most underrated LGBTQ-friendly destinations in the U.S. In addition to a number of gay bars in the city, you'll also find the LIKEME Lighthouse, a LGBTQ community center.
Topeka
The capital of the state, Topeka also features a few gay bars. In fact, these bars bring in people from all around the area. The Kansas Equality Wedding Expo was held here in 2015 and brought together many wedding vendors who support the LGBTQ community. Topeka Pride, held every year, is a week of fun events and activities.
Wichita
Wichita is another underrated city that is quite welcoming to LGBTQ individuals and families. The city is home to The Center, a LGBTQ community center and safe space for those in need. It's found in the downtown district and is located next to Equality Kansas, a group that works for LGBTQ equality throughout the state. Wichita is a great city for those who want to live somewhere with many amenities and comforts yet still want to feel like they're in a small community. Living in the suburbs gives you both.
Lawrence
The University of Kansas is located in Lawrence, making it something of a college town. This university is known for having the largest LGBTQ student population in the state, and that's reflected in how welcoming the city is. The university has built a LGBTQ resource center that anyone in the community can make use of. Many of the local bars transform into gay bars on Wednesday, too.
Ready to move to Kansas? These are just a few of the welcoming places to live in the state.