The Best Cities in Hawaii for LGBTQ Individuals
Thinking about moving to Hawaii? The island state is gorgeous, and even better, it's very welcoming to LGBTQ individuals and families. Hawaii is a diverse place where just about everyone will fit in. Of course, housing costs here are fairly high, especially if you're living on or near the beach. For those who can afford it, though, Hawaii is a beautiful place to live. Here are a few of the best towns and cities for LGBTQ people who are thinking about making the move to Hawaii.
Honolulu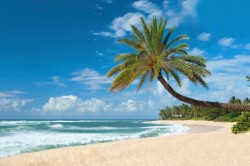 The capital of the state and its largest city, Honolulu has a thriving LGBTQ population. The city is home to an annual pride festival along with a number of other events. Many are hosted by the Hawai'I LGBT Legacy Foundation. Honolulu has become a popular destination for LGBTQ couples planning a destination wedding.
Waikiki
Known for its gorgeous beaches, Waikiki is also a nice city for families. There are many things for children of all ages here, including the zoo and aquarium. You won't find many single-family homes in Waikiki—most houses here are condos. If you're looking for a place with very little maintenance, that might be perfect for you. You can exchange your yard work for a day at the beach! There are many gay and lesbian real estate professionals who can help you find the perfect condo here.
Lahaina
Lahaina, which is on the island of Maui, is a popular vacation destination for LGBTQ individuals. That doesn't mean it can't also be your ideal home. "Convenience" is the name of the game on Lahaina—you'll find just about everything you need within walking distance. The city is fairly compact and dense, which might not be everyone's cup of tea. For those who are fine with this, Lahaina offers a lot of LGBTQ-friendly venues and activities.
Hilo
Hilo is the go-to destination for many LGBTQ people looking to get away from their daily grind for a bit. Some love it so much they retire here. Crime rates are low, and most everything is within walking distance. There are many different activities to do on the weekends for families, too. Hilo is nice for those who want everyone a large city has to offer, but would prefer some place that's not as densely populated as Lahaina or Honolulu.
Manoa
One of Hawaii's college towns, Manoa is a very diverse town. The University of Hawaii brings in many young people and offers a number of activities throughout the year. It's also a fun town that's fairly relaxed and offers very affordable housing.