Missouri is often lumped in with the southern states, but it's really more central. It's a place where diversity is more welcome than you might think. If you're a part of the LGBTQ community, there are a number of places in the state where you'll find that you're not just accepted, you're celebrated. So, if a move to Missouri is in your future, grab a gay or lesbian real estate agent and look for properties in one of these great locations:
Kansas City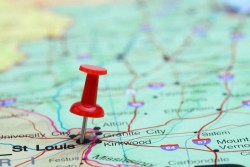 Straddling the border between Missouri and Kansas, Kansas City is known as being one of the most welcoming cities in both states. It's even been called one of the best in the nation for its openness. Kansas City hosts an annual pride festival, has several LGBTQ support group and community centers, and more. If you're looking for a large city to settle in, Kansas City should be on your list. Housing prices are even very fair here, especially if you live in the suburbs.
Columbia
Columbia is home to the University of Missouri, which means that it's something of a college town. This centrally located city is home to many open-minded young people. The university itself offers a number of LGBT clubs and other services, plus they host many great art exhibits and theater performances throughout the year. Housing costs in Columbia are even more reasonable than Kansas City. If you find a place near the university and have a spare bedroom you can rent out to a college student, you can even make a little extra money.
Joplin
Joplin made news in 2011 when it was hit by a major tornado, and it has spent the past years rebuilding from that disaster. Everyone in the community, regardless of sexual orientation, pulled together to make this happen. Today, the city is still has that atmosphere to it. Everyone is friendly and welcoming here, making it a great city for LGBTQ individuals and couples. While it's a good sized city, Joplin also has a bit of a small town feel to it, making it a good option for those who are looking for a quiet place to live.
Kirkwood
Finally, there's Kirkwood. It's technically classified as a suburb of St. Louis. It's considered a fairly trendy city, but even so, housing costs aren't outrageous here. If you have a job in St. Louis but don't want to live in the city itself, Kirkwood is a good option.