Nebraska may not necessarily be considered one of the most exciting states, but it does have its charms. The state sits on the Great Plains and is home to a number of different Native American tribes. Nebraska is split into two areas: The Great Plains and the Dissected Till Plains. The Great Plains area covers the western part of Nebraska and is home to many ranches and agricultural centers. The eastern part of the state is classified as the Dissected Till Plains and is categorized by its rolling hills. The larger cities in the state, including Lincoln and Omaha, are located here.
If you're moving to Nebraska, where might you want your gay or lesbian real estate agent to take you? There are a number of different cities that are welcoming to LGBT individuals and families. According to a recent census, there are almost 130,000 LGBT families in the state. That puts Nebraska as the 36th gayest state. While it's in the lower half, some might find it surprising that Nebraska is ranked so highly. A survey of these households has determined the most LGBT friendly cities in the state.
Omaha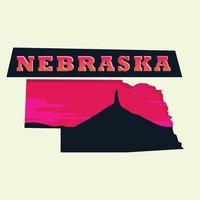 The largest city in Nebraska, Omaha sits on the Missouri River. It's the center of the Omaha-Council Bluffs metro area that includes the nearby city of Council Bluffs, Iowa. The greater Omaha area is home to more than 1.3 million people. There are plenty of gorgeous homes that have a nice view of the Missouri River, but those are the more expensive properties. The suburbs have a number of much more affordable homes.
Lincoln
The capital city of the state, Lincoln is the second-largest city and the anchor of the Lincoln Metro Area. It's home to the University of Nebraska, which attracts a good number of students to the area. Because of this, there is a good sized LGBT community centered around the university area. As far as homes go, the city is a mixture of new developments and older, historic homes. The downtown area is primarily older houses, while the eastern and southern parts of Lincoln are more modern.
Valentine
While it's a fairly small town, Valentine holds the record for the highest percentage of LGBT households. There are less than 3,000 people living in the town, but more than one percent of its citizens identify as LGBT. If you want that small town atmosphere, this is where to go. Of course, you will have to make a dive to one of the larger nearby cities for some necessities, but for some, it's worth it.