Are you ready to retire? Many people decide to move when they reach retirement age. Some need a change of environment for health reasons. Others may have always wanted to live in a certain city or state, but haven't been able to move due to employment. Now that they're retired, there may be very little holding them back.
If you're a member of the LGBT community, you may want to retire to a place that's much more welcoming and open. You may be ready to live somewhere with other like-minded people who won't give you any trouble about being in a same-sex relationship. If you've entered your retirement years and are ready for a change, here are some of the best LGBT retirement locations separated out by the size of the city.
Large Cities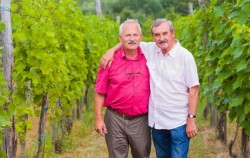 If you love the big city life and have lived among a large population for most of your life, you may want to retire to one of these larger areas. They all have populations of at least 250,000. Living in a large city means you'll have access to good public transportation networks, large hospitals, and more, all things that seniors may need.
Large cities to check out:
Atlanta, Georgia
Tampa, Florida
Phoenix, Arizona
Mid-Sized Cities
If you're looking for some place that's a little smaller but still good sized, you might want to consider a mid-sized city. These locations have at most 200,000 people. They still offer many of the great amenities that large cities have, but there's not quite as much of a crush of people. You'll find that these locations have average or low costs of living, something many retirees look for due to the fact that they are on a fixed budget. Here are some of the best mid-sized cities for LGBT retirees:
Fort Lauderdale, Florida
Orlando, Florida
Petersburg, Florida
Enterprise, Nevada
Paradise, Nevada
Small Cities
Don't like the city? There are a number of small towns and cities out there with no more than 100,000 people. Some of these small cities may be surprising, but they have much larger percentages of same-sex households than the mid-sized and large cities.
Wilton Manors, Florida.
Rehoboth Beach, Delaware
Oakland Park, Florida
Miami Shores, Florida
Avondale Estates, Georgia
Decatur, Georgia
North Druid Hills, Georgia
Of course, these cities aren't the only great places for LGBT retirees. If you're interested in moving to a welcoming retirement center, a gay or lesbian real estate agent may be able to help you.