The Best LGBT Places to Live in Vermont
Vermont is known as one of the most welcoming and liberal states in the U.S. That shouldn't be surprising considering it's represented by people such as Senator Bernie Sanders. The state was also the first to make same-sex marriage legal. If you love everything New England has to offer, Vermont is a great place to settle down. All the cities here are quite welcoming, but there are a few that are especially ideal for LGBT individuals and families.
Burlington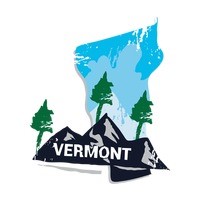 As the largest city in Vermont, it's no surprise that Burlington is home to many LGBT people. It's often included on lists of the best cities in the U.S. to live for anyone, not just the LGBT community. The city has some great schools, museums, theaters, and more. It's also the home of the Vermont Pride Center, which is considered one of the best LGBT centers in the area, in addition to advocacy groups such as Outright Vermont.
Manchester
Manchester is perfect for those who are looking for a smaller town that still has plenty to offer. It's located between the Bromley and Stratton Mountains, so those who live here are surrounded by gorgeous scenery. Many people do visit Manchester during the skiing season, so expect there to be crowds during part of the year. During the off-season, though, Manchester is fairly quiet.
Montpelier
Montpelier is the capital of Vermont, although it's still a fairly small city when compared to others in the area. Montpelier has some great restaurants, boutiques, and other shopping options. It's also unique among the state capitals and most large cities in the U.S. in that there is no McDonalds or Walmart in the city. Your gay or lesbian real estate agent can show you some amazing historic homes in Montpelier that you're sure to fall in love with.
Woodstock
Woodstock shouldn't be confused with the music festival, which was not held in the town. However, Woodstock is still a very historical little town that's full of art and culture. Everything about this town is picture-perfect thanks to the fact that it's actually completely contained within the Marsh-Billings-Rockefeller National Park. Woodstock has a large writer and artist community, and the town holds a number of arts festivals every year. It's a nice town if you're seeking to get away from it all.
Stowe
Stowe is mainly known as a skiing destination. Like many other places on this list, it's a smaller town known for its art galleries and picturesque setting. Many businesses here are quite welcoming, and you'll find the residents of Stowe are friendly and outgoing.
These are just a few of the great places to live in Vermont. If you're thinking of moving to the northeast, the state should certainly be on your list of potential new homes.