Selling your home can be complicated and stressful. Buyers are a lot more savvy today than they were in the past due to the wealth of information that is available on the Internet. Following are some tips for same sex couples selling their home.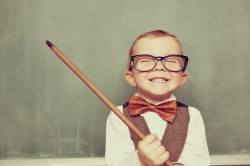 Learn Your Market
Real estate selling strategies are local and has its own customs. General rules for selling real estate will not work in every location. The best way to do this is to hire a real estate agent. See our article Top 10 Reasons to Hire a Gay Realtor for your Home Purchase. LGBT real estate agents know their local market and can offer advice on pricing, marketing and negotiation.
Open House
Holding an open house allows potential buyers an opportunity to explore your home and picture themselves living in it. In order to make a favorable impression, you should spruce up the outside of the home and the yard, and make sure the inside is clean and clutter free. The outside of the home is the first things that potential buyers see and is your first shot at making a favorable impression.
Find somewhere to go and let your real estate agent handle your open house. Buyers tend to feel uncomfortable while exploring a home with the sellers present. They also tend to give a realtor more honest feedback regarding their thoughts on the price and presentation of your home. That feedback can assist your realtor in ways to increase interest in the home. Another good reason to be absent during your open house is that both you and the buyers will form opinions about each other while you talking about the home that could interfere with a buyer making an offer or your acceptance of an offer that may otherwise be acceptable.
Offer and Acceptance
Real estate laws vary from state to state. Generally, there must be an offer and an acceptance of the offer as evidenced by the signatures of all parties involved. Making a written offer is not legally binding and the seller is free to make a counter offer or decline the offer. Once the seller accepts the offer and all parties sign the document, a 'meeting of the minds' takes place and the contract becomes legally binding.
Real estate contracts generally include the terms of the sale and the deadlines that must be met before the sale can be finalized. For example, a buyer has two weeks to secure financing, or the seller has one week to repair the furnace. If those deadlines are not met, the contract will be breached and can be declared invalid. Setting deadlines should be done realistically. One of your real estate agent's responsibilities will be to assist you in setting those deadlines and monitor them to ensure that the contract does not go into default and result in the loss of the sale.
Real Estate Agent Consultation
If you are considering selling your home, you should consult with an LGBT real estate agent in your location ~ find one free at sites like www.GayRealEstate.com. He or she is in the best position to know and discuss the local market with you and guide you through the process of selling your home.