Buying your dream home is a major step in life that you will presumable be living in for a long time. When you find the perfect home for you, it would be wise to take a walk around the neighborhood and talk to some of the neighbors. Failing to do this is one of the most common mistakes that buyers make. Neighbors can give you a lot of information about the house and about the neighborhood. Following are 5 questions to ask the neighbors before buying home.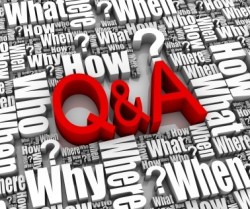 1. Ask what they know about the history of the house. The neighbors may know things that the sellers forgot to mention. For example, the yard may flood every spring and the basement may leak. Those that live close by and are friendly with the seller may also offer additional details about the seller's and why they are selling the home that could put you in a better bargaining position.
2. Ask if they like living in the neighborhood and how long they have lived there. People that really like where they live tend to stay. If most of the neighbors have not lived there very long, it may be a red flag that something is making the neighborhood undesirable. Generally, asking those questions will get your potential new neighbor talking about the good and the bad of living in the area and give you an idea of whether it is a place where you would like to live.
3. Ask about neighborhood activities. Do the neighbors have a good relationship with each other? Do they have neighborhood cookouts during the summer or have a favorite park that everyone gathers in for fun and exercise?  Discovering this information will give you a feel for the dynamics of the neighborhood and whether it is something you can tolerate.
4. Ask about crime in the area. Neighbors can tell you whether it is safe to walk the street at night, whether there have been burglaries and other crime related activity in the neighborhood.
5. If you have children, ask about the schools in the district. Parents who have children that go to the schools are in the best position to tell you about the quality of education that will be provided. You may also want to ask whether there are local babysitters available, summer camps and school clubs nearby. These questions will help you determine whether the neighborhood is child friendly and whether the area is a good place to raise children.
Talking to your potential new neighbors should be one of the things that you do before you make a final decision on purchasing a new home. Living in your dream home could turn into a nightmare if your new neighborhood is intolerable to you.