Are you thinking about moving to Atlanta or making a move from one part of the city to another? Georgia can be a great state to live in, and its capital is an amazing city. It actually has four recognized LGBTQ areas, too, so there's a gay village for everyone! If you're talking with a gay or lesbian real estate agent about finding a new home in Atlanta, here are the neighborhoods you might want to check out.
Ansley Park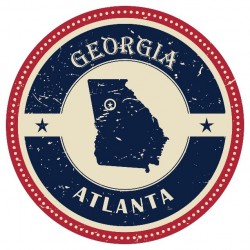 Ansley Park is located east of the Midtown area. It was one of the first suburb areas designed for people who owned cars, so the roads here are actually more winding than the older parts of Atlanta, which are laid out on a grid system for streetcars. Many of the homes here were built in the 1930s and are listed as historic properties. This area is one of the more affluent parts of Atlanta, so home prices do tend to be higher.
East Atlanta Village
The East Atlanta Village gayborhood is known for its street art. You'll find many artists and artistic people living here, and there are a number of popular festivals and other events held in the neighborhood. It's a more laid-back LGBTQ district that is perfect for those who want a little peace and quiet.
Grant Park
Grant park is for those who love nature and the outdoors. This area has a huge number of recreational spaces, parks, and other undeveloped areas. The neighborhood, like Ansley Park, is made up of mostly historic homes, and they do tend to be a little more expensive than some newer builds.
Kirkwood
Kirkwood is also an historic neighborhood. It's located on the east side of the city and is a streetcar suburb, so unlike Ansley Park, its streets are laid out in a grid pattern. The business part of Kirkwood has recently gone through a period of gentrification, catching it up to the more residential part of the neighborhood. Kirkwood is something of a small town in and of itself, and it has its own police and fire stations, library, and post office. You can do everything you need to do in the neighborhood without going into any other part of Atlanta, so it's perfect for LGBTQ individuals or couples who want that small-town feel, but also want to have everything a large metro area has to offer right at their fingertips.