If you're considering living in New Jersey, one of the areas you may initially think about avoiding is the Jersey Shore. Made infamous by the reality TV show, people have a misconception about this area. Not everyone is a Snooki or has a weird nickname like "The Situation." Many people in the Jersey Shore area are incredibly nice and friendly, including those who live in the gay village of Asbury Park.
The Community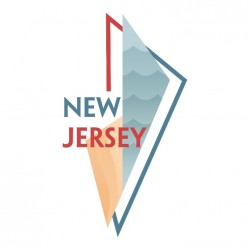 Asbury Park is a small city with around 16,000 people. Originally a small town, it's grown over the years to reach its current population. Since it sits on the shore, it does have a beautiful beach area, but unlike some other parts of the Jersey Shore, it's not a huge tourist destination. Some of he hotels that once sat on the beachfront have actually been demolished due to a lack of use. This means residents don't have to worry too much about their neighborhood being invaded by tourists regularly.
The city does hold a number of live music events, festivals, and other events that do draw people in from around the area. Asbury Park is home to the New Jersey Music Hall of Fame and has a strong hip-hop community.
History of Asbury Park
Asbury Park was founded in 1871. Originally a residential area, the city soon expanded, adding a waterfront area, pavilion, restaurants, and many different hotels. Soon, more than 500,000 people were visiting the area during the summer for vacation. The population hit highs of 200,000 during tourist season, though that's not always the case today.
By the 1920s, the town underwent a major change as a theater, convention all, and casino arena were added. Changes continued for the next several decades. The 1950s saw the addition of various suburbs, while the 1970s brought discord to the peaceful city after riots broke out in protest to the demolition of a number of historical buildings. This includes some buildings that were considered historic places.
From the 2000s on, Asbury Park has been in a revival period. The downtown area, the site of many of the demolished historical buildings, has been improved, as have the boardwalk and beached area.
The LGBTQ Community in Asbury Park
The LGBTQ community took root in the 1950s and has continued to grow over the years. Many LGBTQ people who are unable to afford the increasing cost of housing in New York City have moved to the area. Many have worked to restore the historic Victorian houses that make up some of the older parts of Asbury Park, gentrifying them into gorgeous properties. The Empress Hotel, a gay-oriented hotel, is a major attraction for those visiting the area. The city also hosts the Jersey Gay Pride festival every summer.
Interested in moving to Asbury Park? Ask a gay or lesbian real estate agent for more information about the properties available here.