LGBTQ rights have come a long way in the past ten years. While the fight for equality isn't over, things have gotten better in some areas. Thanks to Obergefell v. Hodges, same-sex marriage is now the law of the land. Being able to marry your partner provides you with many more legal protections and options.
This is especially true when it comes to buying a home. Some couples aren't aware of these changes or where exactly same-sex couples stand when they're buying a home. Things are different now, and you need to know about these differences before you begin your home search.
Marriage Makes It Easier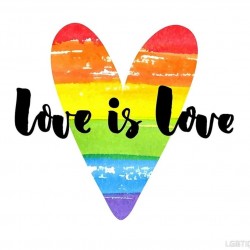 If you're married to your partner, buying a house is an easier process. You don't have to worry about setting up joint tenancy documents or whether it's better to be tenants in common. Unless you file as married filing separately, you also don't have to decide if one person should claim the entire mortgage tax deduction or if it needs to be split. There's no question that the two of you own the property as a married couple with all the rights and privileges that brings.
You're also protected from discrimination from lenders. In September of 2016, the Consumer Financial Protection Bureau (CFPB), which is a federal agency, determined that the Equal Credit Opportunity Act's protections on sex discrimination extended to orientation and gender identity. Banks, mortgage companies, and other lenders cannot deny your application just because you're in a same-sex relationship or marriage.
More Protections Exist
Many states and cities have passed ordinances or other legal protections that prevent discrimination based on orientation or gender identity. According to Trulia, 55.2% of housing options (homes, apartments, etc.) are protected by laws. Twenty-two states and Washington, D.C. have passed protections that cover housing, employment, and public accommodations. Unfortunately, if you plan on buying in an area that doesn't have these protections, you may find yourself facing discrimination.
Discrimination Is Still Lurking
LGBTQ discrimination is still widespread in some areas. Even if the seller isn't upfront about it, if they want to deny your bid based on the fact that you're a same-sex couple, they will find some way of doing so. Some real estate agents will also discriminate, showing you only a few houses or obviously not dedicating much time to your needs. That's why many look for a gay or lesbian real estate agent. In addition to being a better fit for your needs, they also understand the legalities around housing discrimination.