The Best Cities for LGBT Individuals in Texas
Texas may not be known as one of the most welcoming states to LGBT people, but like many places, you shouldn't assume that every part of Texas is like that. The state actually has a number of great places to live. Many of the larger cities in Texas are very progressive, and you're sure to find a place where you fit in if you do a little research. If you ask any gay or lesbian real estate agent about homes in these areas, you may be surprised at what you find.
Dallas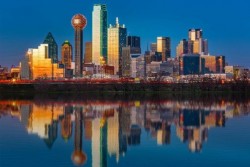 As one of the largest cities in the country, Dallas is home to an incredibly diverse population. In fact, the Oaklawn neighborhood was actually named the top gay district in the U.S. in 2014. Dallas is home to the largest LGBT population in the state, too. You'll find the Cathedral of Hope, which has a huge LGBT congregation, here. If living in Dallas is a bit too much for you, there are plenty of welcoming suburbs, including Grapevine and Irving.
Austin
The capital of the state, Austin is another large city that has a good-sized LGBT population. Austin Pride Week is one of the largest pride festivals in the state. Austin is also home to a number of LGBT theater groups and writers. In fact, the city is considered to be Texas's cultural and literature center.
Houston
The most populous city in the state, Houston is home to over two million people. It features many different colleges and artistic endeavors, making it a very attractive option for those looking to continue their education. The city has a growing LGBT community, too, with many gay bars, LGBT-owned businesses, and more. The My Gay Houston website serves to keep everyone informed about upcoming events and connect with others in the community.
San Antonio
The second-largest city in the state, San Antonio has around 1.5 million residents. It's another very friendly and welcoming city, and many people travel to San Antonio every year for its huge week-long pride celebration. LGBT youth can participate in a scholarship program, too. The city's river walk is a great place to hang out and enjoy live music and other types of entertainment.
Outside of these four cities, you can also consider locations such as Denton, Marfa, and San Marcos. They're all welcoming places in the state. Texas is so large, there's a place for everyone, so take your time and look at your options.