Living in Cape Coral
If you're a member of the LGBT community, Cape Coral, Florida, may not be one of the places you're thinking about moving to. That's because Florida has a lot of great towns and cities that are LGBT-friendly and more high-profile than Cape Coral. Here are a few of the reasons why LGBT individuals and families might want to think about moving to this Florida location.
The Size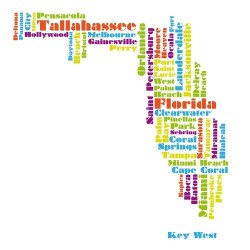 Cape Coral is a good-sized city that has been growing quite quickly. In 2010, the population was over 150,000. By 2015, it was nearing 200,000. If Miami or Tampa seems too large, but you don't want to move outside of a metro area, Cape Coral may be right for you. It's the main city of the Cape Coral-Fort Meyers Metro area, which is home to nearly 800,000 people. You'll find all of the benefits of a large city here, but you may not feel quite as crowded, especially if you live in the suburbs.
The Location
Cape Coral is nicknamed the "Waterfront Wonderland" because it has more than 400 miles of waterways you can actually navigate a boat through. Most people think of Venice, Italy, when they think of a city with canals, but Cape Coral actually has more canals than Venice and every other city in the world. It's gorgeous and unique. Some canals even extend into the Gulf of Mexico. There are a number of beaches nearby, too.
The Climate
Another great drawn to Cape Coral is its climate. The city has an average of 355 days of sunshine every year. In the summer, it's quite warm and humid, but the winters are fairly dry and never get too cold. On average, temperatures get down into the 50s in December and January. If you hate the cold and don't mind a little humidity, Cape Coral may be perfect for you.
What About LGBT Protections?
While Cape Coral may be a little slow in passing LGBT protections, it is catching up. In January of 2017, the city council unanimously passed an ordinance that added sexual orientation, gender expression, and gender identity to its protected classes for city employment. This actually puts Cape Coral ahead of the federal government, which has not yet passed such protections.
If you're curious about moving to Cape Coral, you can contact a local gay or lesbian real estate agent to learn more about the market and about what live in the city is like.