While marriage equality may have finally swept the nation, LGBT citizens haven't been as lucky when it comes to employment.  There are still a good number of states where employers can fire you for being gay, lesbian, or transgender.  Unfortunately, this doesn't seem likely to change in the immediate future.  It's a concern that many gay and lesbian Realtors have, especially those that work for a firm in a state with no protection.  If you're looking for a move, here are some of the states that have the best LGBT employee benefits and protections.
The New England States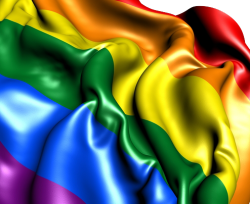 It may not be much of a surprise that New York offers its LGBT employees a number of rights, including protection from workplace discrimination and hate crimes.  In fact, many of the New England states were among the first to legalize same-sex marriage and pass laws protecting LGBT citizens from discrimination.  Massachusetts, Main, Rhode Island, Vermont, and Connecticut all protect LGBT people from employment discrimination and provide a number of domestic partner benefits.  Other states on the East Coast that offer broad LGBT employment protection include New Jersey, Delaware, Maryland, and Washington, D.C.
The West Coast
Another unsurprising area with many different legal protections for LGBT employees is the west coast, specifically California and Washington.  Sexual orientation and gender identity are both protected through anti-discrimination laws, and both are included in hate crime legislation.  California, in fact, was the first state to offer domestic partnerships and to extend benefits such as family and medical leave to employee's same-sex partners.  Orientation and gender identity are completely protected in these two states plus Oregon, Nevada, and Utah.
While it's not technically a part of the west coast, Hawaii also provides protection based on both identity and orientation.
The Midwest
While the states in the Midwest may not be as progressive as those on the coasts, there are several states that do provide a good number of benefits to LGBT employees.  Minnesota and Iowa stand out as being states that were early in legalizing same-sex marriage and have offered same-sex benefits to state employees.  In fact, Iowa City actually passed a law in 1977 that made it illegal to discriminate against anyone based on their orientation.  Illinois also offers many protections to those in the LGBT community.  The only other Midwestern state that offers any sort of protection is Missouri, which does protect state employees from being discriminated against based on their orientation.