Many people have questions about the city they are considering moving to, but if you're a member of the LGBT community, you're likely to have many more questions than the average person.  That's because you will want to know if you'll be accepted in your new home.  A gay or lesbian real estate agent can be very helpful in this process, especially if you haven't made the move yet and are in need of help finding a home.  If you're not sure what questions you should ask, this list may help.
How Many Hate Crimes Have Occurred in the Area?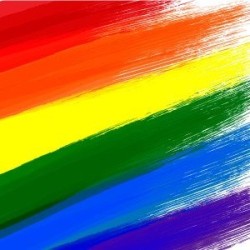 Hate crimes, especially those that target LGBT people, can be a very good indicator of what your new neighborhood will be like.  While no one may have actually been attacked, property may have been vandalized.  Your Realtor may also know of altercations that took place.  Of course, there are times that one particular person was the cause of all of these issues, and if that person has moved, the neighborhood may no longer have any issues.  Take the timing of any anti-LGBT incident into consideration, too—if it was in the past month, you have a right to be concerned.  If there haven't been incidents for a year or so, don't pass up your dream house if it happens to be in the area.
Do Other LGBT Families Live There?
While it may be difficult to tell how many LGBT people are in a neighborhood, a gay or lesbian real estate agent will probably have an idea of which areas LGBT people cluster.  Even if there's not a gay neighborhood in the city, there are always areas where LGBT people tend to cluster.  Knowing you won't be alone in the area can help you determine where you want to live, especially if you're looking to be a part of the LGBT community.  It also helps to know where things like the local LGBT community center, gay bars, or LGBT-owned businesses are located.
Is There Any LGBT Representation in the Local Community?
Are there any LGBT people on the board of the home owner's association or the community association?  If there's not, it doesn't automatically mean that the neighborhood is a bad place to live.  However, if there is, you can definitely take it as a sign that the community is very open and welcoming to LGBT people.  Like with everything, don't assume the lack of diversity is due to any discrimination—the LGBT people who live in the area may simply have no interest in being active in the community.