Buying your first home is a large undertaking that taxes you physically, emotionally, and (most of all) financially. It can be scary at first, but you can leave the experience with a fabulous piece of property that's easily able to be resold if you choose. All you need is to conduct your research properly; pick the right location; and have a good realtor on your side.
Money is the biggest hurdle for many first time home buyers. Luckily, we've compiled a list of five great places in the U.S. that are affordable for first-time homeowners. We have also taken employment rates into account so you can hit the ground running.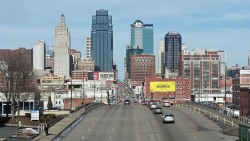 Kansas City, MO
Kansas City, Missouri is an urban sprawl with a variety of entertainment and cultures. It also has an extremely diverse economy which makes finding employment a snap. The unemployment rate is 5.3%, which is about average today.
The best part is that the average listing price on Zillow is just barely above $101,000. This means that the monthly payment on the average Kansas City house with a 30-year mortgage would be under $500!
Minneapolis, MN
Minneapolis has a highly educated work force that's filled with people in their late twenties and early thirties. Combine this with the bustling downtown area and you have a great spot for a young bachelor or bachelorette who's looking to strike out on their own.
The median home value in Minneapolis is just about $200,000 on Zillow. This isn't prohibitively expensive, but it's not cheap either. However, with its 3.4% unemployment rate, high gay population, and gorgeous neighborhoods, you may be willing to overlook it.
Omaha, Nebraska
Omaha, Nebraska is probably the best place to raise children on this list. It has a sizeable population of roughly 434,000. The state of Nebraska has an unemployment rate well below 3% which is absolutely amazing. The median housing on Zillow is cheap, coming in at $137,000. There's also a big arts scene here as well.
Des Moines, Iowa
It doesn't get much better than Des Moines when it comes to value. The average home price on Zillow in Des Moines is $110,000. If you break that down into mortgage payments, that's under $550 monthly on a 30-year mortgage with average interest. With pricing so flexible, you could up your monthly payments and pay off your home in a fraction of the time!
The median pricing according to the census is only $118,200 which isn't much higher than Zillow is reporting. The unemployment rate in Des Moines is only 3.2% as of this May and it has a decent population of about 207,000. There's plenty to do, though not as much as some of the other cities listed here.