Because both of your credit scores will be used by the lender when you apply for a mortgage together, one partner with bad credit could result in denial of your loan application or an offer to lend with a higher interest rate. Following are some tips for dealing with bad credit when buying a home with your partner.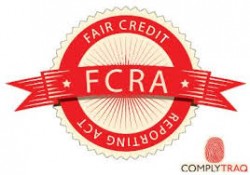 1. Under the Federal Fair Credit Reporting Act, FCRA, nationwide credit reporting agencies must provide individuals with a free copy of their credit report once every 12 months. Those agencies include Equifax, Experian and Transunion. Both of you should obtain copies of your reports and review them to ensure that they are complete, accurate and up to date before you apply for a mortgage.
According to the FCRA, both the agencies and the entity providing the information are    responsible for correcting incomplete and inaccurate information on your report. If you find inaccurate or missing information, you should let the reporting agency know what information is inaccurate. The agency will then conduct an investigation by notifying the information provider that will, in turn, complete an investigation and report back to the reporting agency. You will receive a written copy of the results of the investigation and, if it results in changes to your credit report, a free copy of your credit report. That report does not count against your once every 12 months free report.
2. If your partner's credit report is accurate and complete, you should explain the reason for the bad report to your potential lender. For example, reduced income as a result of unemployment, illness or other unexpected events that occurred. This may make them more willing to work with you.
3. Lenders may feel more comfortable giving you a mortgage loan if you pay a larger amount of money for your down payment, generally more than 20 percent. This may make the lender more comfortable about getting the house back if there is a need to foreclose.
4. Consider delaying the purchase of a home until the partner with bad credit has improved his credit. According to the New York Times, correcting any credit report errors, paying all bills on time for at least a year and paying down credit card balances is a good way to raise your credit score.
Mortgage lenders look at your credit report, your income, your debt to income ratio as well as the condition of the home and its current market value when making a decision to approve your loan. It is possible that, once all factors are considered, the lender would be willing to finance your home for you.
The first step in purchasing a new home is to speak with a local LGBT real estate agent at www.GayRealEstate.com. He/she will have the knowledge to assist you through the process, including referring you to the appropriate lenders.