While an amazing pride festival may not be on your list of needs or wants for a new home, it is a nice perk. Being able to celebrate who you are with others in the LGBTQ community is a lot of fun. A big pride event is also usually a good sign that the community and the city are supportive of the LGBTQ community throughout the year. Here are a few of the cities that offer the most amazing pride events around.
San Francisco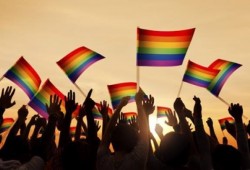 Of course it should come as no surprise that San Francisco has a great pride festival. There are more than 1.5 million people who come to the SF Pride event every year. With a couple dozen stages spread across the area, there are many different things to see and do. Of course, as any gay or lesbian real estate agent will tell you, San Francisco isn't the most affordable real estate market. This is especially true if you're looking at the Castro gay neighborhood.
Chicago
Chicago is home to another amazing pride festival and a great number of LGBTQ events throughout the year. June, however, features Chicago Pride and many other events. Things kick off Memorial Day weekend, continue through Pride Fest in the middle of the month, and close out with the parade the last weekend of June. Those considering a move to Chicago may want to look at homes in Boystown, the oldest gayborhood in the country.
Austin
If you're from the south or considering a move there, Austin is one of the most welcoming cities in Texas. It's also home to a major Pride parade. The festivities include dances, a fashion event, and much more. Many of the local bars participate, providing plenty of locations to hang out with other LGBTQ people and allies. Real estate in Austin is pretty affordable, too.
Boston
Up in the New England area, there are a number of great pride festivals. Boston, unsurprisingly, takes the cake with its Pride Week. With great food, live entertainment, and a parade that brings in people from around the state, Boston's pride is definitely worth attending. Even if you decide Boston real estate isn't for you, the suburbs and nearby towns may have just what you're looking for.
Of course, there are many more amazing pride events held throughout the U.S. While some may be smaller than others, they all have one thing in common: bringing together the LGBTQ community to celebrate.