There are advantages and disadvantages to financing a mortgage with your partner. Careful consideration should be given to issues that could affect you before making a final decision.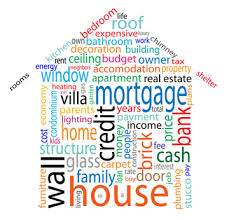 Top 5 Reasons to Put Mortgage in Both Names
1. If you both have good credit, obtaining a mortgage in both of your names may help you obtain a low interest rate.
2. Using both of your incomes to obtain a mortgage may increase your chances of getting approved for a higher priced home than you could afford alone.
3. When you mortgage a home together, both names will automatically be recorded on the deed to the real estate. This means that both of you will equally own the home.
4. If one of you dies and legal steps have been taken, such as taking the deed as joint tenancy with right of survivorship, the surviving partner will become the sole owner of the property.
5. If the relationship does not last, both partners will still be liable for the mortgage payment until the house is refinanced, paid off or sold.
Top 5 Reasons Not to Put Mortgage in Both Names
1. Both of your credit scores will be used by the lender when you apply for a mortgage together. If your partner has bad credit due to late payments, defaults on loans or other serious credit problems, you could be denied a loan or offered a loan at a higher interest rate because of the perceived risk of default.
2. It will force you to buy only what you can afford. If your relationship falls apart within six months, you should be in a position to afford the mortgage payments and maintain the home.
3. Unless you take measures to protect your interest in the home, you will have no legal interest in the home should you split up or your partner die.
4. If your partner cannot pay his portion of the mortgage, it could cause you to get behind in payments and result in negative reports on your credit report and foreclosure.
5. Your partner has no income or less income than you. This fact will automatically put you on unequal footing when it comes to paying the mortgage, property taxes and other expenses involved in home ownership. More couples split up over money issues than for any other reason.
There are other advantages and disadvantages when you finance a mortgage using both partners income and credit scores. It would be wise to consult with an LGBT friendly real estate agent at GayRealEstate.com, or LGBT friendly attorney in your state if you have additional questions.