Purchasing a home is a huge investment of your time and money. It makes sense that you would want a professional who understands your needs to assist you in the process. Below are the top 10 reasons to hire a gay realtor for your home purchase.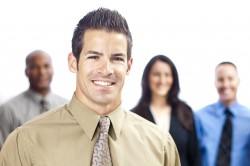 1. You can be yourself so that you can develop a trusting relationship with your realtor. He will listen to and understand your needs. If you do not trust your realtor and do not believe he or she is working on your behalf, the process can be stressful and you could be taken advantage of.
2. Your gay realtor will assist you through the process of finding and purchasing your new home. He will keep track of all the paperwork and ensure that deadlines are met including during negotiations on pricing, inspections, etc. up to closing.
3. Laws in each state continue to change often and can have a huge affect on your rights in relation to real estate issues. Your gay realtor will be on top of housing laws and guidelines that affect the way that gay couples can purchase a home.
4. He will protect your rights during the buying process so that you can avoid the typical pitfalls that can delay or end the transaction. For example, deadlines, title issues, insurance and promised repairs.
5.  Your gay realtor will have the inside track on homes that may be perfect for you but have not yet been listed on the market. This can give you an advantage by being first in line to bid on the home.
6. Your gay realtor will let you know if a home is over or under priced and will assist you in making a reasonable offer. He will also submit the offer and negotiate with the seller on your behalf.
7. As a part of the gay community, your gay realtor will be able to tell you about the area including gay friendly businesses, local organizations, safe parks and nightclubs.
8. Your gay realtor can introduce you to members of the local LGBT community that may give you additional insight on the neighborhood and surrounding area that you are interested in.
9. Your gay realtor will know the best lenders that will work fairly with you and your particular situation.
10. Your gay realtor will be a great resource after you close on your home.
Before you hire a gay realtor for your home purchase, contact a couple from GayRealEstate.com and chat with them both to ensure you'll get along with he/her and that you are comfortable relying on his/her advice. If you are not comfortable, you should continue your search until you find someone you trust. Building a relationship with your realtor will help take the stress out of purchasing a home and make the adventure enjoyable.