Are you an LGBT buyer that fears that you may experience financial discrimination when purchasing property or do you feel that you have already experienced the wrong kind of preferential treatment while attempting to buy a home? If so you are not alone, despite the fact that there is a Federal Fair Housing Act in place in the United States. The Fair Housing Act consists of several Housing Laws and Presidential Executive Orders that is supposed to prohibit discrimination in the sale, rental and financing of dwellings or other property-related transactions based on race, color, immigration status, sex, whether or not you have children, pregnant women and individuals with foster children.  However, the Fair Housing Act that was enacted in 1968 does not protect people from being discriminated against because of their sexual orientation.
There are many different kinds of discrimination that LGBT couples can experience when buying a home. Same-sex couples have been told that they cannot put both of their names on a homeowner's insurance policy, thus denying a spouse ownership of a home. Outright discrimination can occur at every level of the buying process for both single individuals and couples including an inflated asking price, a higher mortgage rate and an outright refusal to allow participation in bidding on a home for sale ~ one of the important reasons to have a gay realtor / advocate, representing you.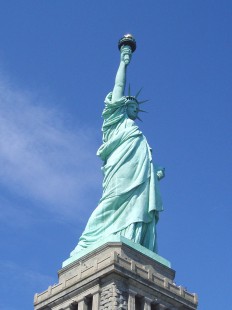 There is not a lot you can do about this type of discrimination in some states because so many do not include LGBT people in either their federal or state laws. There are only four states that legislate fair practice towards LGBT dome buyers and those are California, Minnesota, New Mexico and Rhode Island.
However, if you do feel that you have been discriminated against because of your sexual orientation there are some things you can do to protest the situation. First off, contact your local and state housing authority and register a complaint.
If you believe you have experienced (or are about to experience) housing discrimination, you should contact HUD's Office of Fair Housing and Equal Opportunity for help at (800) 669-9777.
Yet another measure you can take, that may help  prevent other LGBT buyers from suffering the same kind of discrimination is to file a complaint against the mortgage lender or real estate agent with the local real estate commission.
Again, a protective measure is to deal with a gay realtor who knows the city you are buying in, and who has some idea of the predelictions of the local mortgage lenders and who is more apt to treat you fairly when it comes to such matters as insurance, inspections, mortgage and title issues. Try to find someone who can give you good advice about how both married and unmarried couples can co-own or take title to home and be sure that you are aware of the unique legal implications of that kind of transaction in your buying area.