Unfortunately, there are real estate agents, lenders and others involved in the process of purchasing a home that may discriminate against you because you are gay or lesbian. Some examples include agents charging you a higher commission, or refusing to allow you to make an offer on a particular home that you are interested in, possibly steering you away from certain neighborhoods, and/or inflating the asking prices of homes. Mortgage lenders may discriminate by refusing to give you a loan, or charging higher interest rates than it would heterosexual people with comparable credit ratings.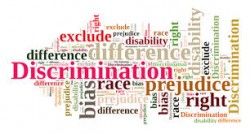 Housing laws have been enacted in some states, counties and cities that prohibit discrimination due to sexual orientation or identity in most aspects of buying a home. To determine whether your state has enacted anti-discrimination laws to protect LGBT, you should contact your local human rights enforcement agency. If your state has enacted laws against LGBT discrimination, the human rights agency can inform you of the procedure to file a complaint against the person or agency that you feel has discriminated against you.
In those states that have no LGBT protections, filing a claim against a person or entity that you feel has discriminated against you may be difficult. It is possible that your claim could fall under another aspect of the federal and/or state discrimination laws. For example, your claim could be filed under the Federal Fair Housing Act, or the state Real Estate Commission, if you were discriminated against due to other reasons including race, color, national origin, sex, familial status or disability.
The federal government does not have laws that prohibit discrimination based on sexual orientation or identity. The only federal protection was issued by the U.S. Department of Housing and Urban Development, HUD, in 2012 when they enacted a rule that dictated that owners and lenders of HUD-assisted housing are prohibited from discriminating based on sexual orientation or sexual identity.
If you feel that you have been discriminated against by a HUD-assisted owner or lender, you can contact HUD's Office of Fair Housing and Equal Opportunity for help at (800) 669-9777 or file a complaint online from HUD's website. HUD also recommends that you contact your local HUD office for assistance.
An excellent way to help protect yourself against discrimination is to hire a local LGBT real estate agent from www.GayRealEstate.com. He/She knows the market and the lenders and other parties involved in real estate transactions and will represent you, and work to ensure that you are not discriminated against during the process of finding and buying your new home.