If you're a member of the LGBTQ community, you may feel more comfortable living around other individuals, couples, and families who are also a part of the community. This often means moving into an area that has become known as a gay village, gayborhood, or gay ghetto. While you're working with a gay or lesbian real estate professional to find your perfect home in one of these neighborhoods, you may find it odd that so many LGBTQ people decided to live together. Where did these gay neighborhoods come from?
The Gay Village Started in Germany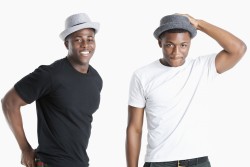 The first neighborhood to be recognized as a gay village was in Berlin. The neighborhood of Schoneberg became popular with LGBTQ homeowners during the 1920s, several decades before the idea of the gay village even existed. Most LGBTQ people gathered in bars rather than certain neighborhoods.
In the U.S., the gay village didn't become a recognized concept until the late 1960s and 70s. Thanks to the Stonewall Rebellion in 1965, the LGBTQ community became more recognized, leading to the appearance of more gay neighborhoods across the country. The shift from bar to community was a major transition for the LGBTQ community and helped to show that its members were just like anyone else—neighbors, co-workers, and families.
What Makes a Gay Village?
What exactly is a gay village, though? Is it simply a neighborhood where a certain percentage of homeowners or renters identify as LGBTQ? For some, that is enough of a definition. Most neighborhoods do have more identifying characteristics, though. Originally, gay ghettos were run-down areas that were fairly cheap. These parts of town were considered areas where "disreputable" people lived. Many LGBTQ people were forced to move to these areas due to threats of violence and intolerance in the more affluent parts of town.
Because many of these LGBTQ homeowners took care of their homes, many gay villages went through gentrification. Today, these older historic homes are often worth a lot of money. In Chelsea, New York, for example, home prices have dramatically increased since the area became a gay neighborhood in the 1990s. The same is true with areas such as Andersonville, Chicago; South End, Boston; and West Hollywood.
The Modern Gay Village
Fortunately for the LGBTQ community, there's no longer as much antagonism as there once was. Today, while there is still some persecution towards LGBTQ individuals and families, it's not as wide-spread, and fewer people are finding themselves run out of a neighborhood because of who they're in love with. Because of this, there aren't many new gay neighborhoods appearing. The gay village isn't likely to vanish overnight, but there is, thankfully, less of a need for them.