Wilton Manors in Florida is home to a very large LGBTQ population. Many of these individuals are retired individuals and couples who have moved to Florida to spend their golden years in peace. The city has the second highest percentage of LGBTQ residents to total population (behind Provincetown, MA), with 140 out of every 1,000 identifying as a member of the community. This 14% is much, much higher than the national average of 1.1% of the U.S. population, so if you want to spend time with other LGBTQ people, Wilton Manors is definitely one of the places to go!
The History of Wilton Manors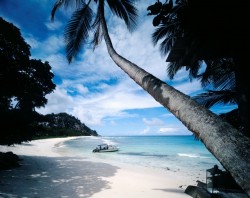 While it may not play as big a part in the struggle for equality as gay villages in New York, Chicago, or Los Angeles, Wilton Manors still has an interesting history. It's a somewhat young city—it was incorporated in 1947. Despite that, it quickly became a haven for LGBTQ individuals. As more and more LGBTQ people moved to Wilton Manors, related organizations came into the area. This led to the funding of the Wilton Manors Pride Center, a branch of the Stonewall National Museum, and the World AIDS Museum and Educational Center. The city's police department features LGBTQ officers and a liaison officer, plus a number of elected city officials, including at least one mayor, have identified as members of the community.
Senior Living
In addition to the condos and apartment investing opportunities, the city is also home to an LGBTQ senior housing complex. This development features more than 50 housing units, all of which are priced for the limited income retirees often find themselves with. They also offer extra features to help those in need, including assistance getting to doctor's appointments and other locations.
A Great Location
While Wilton Manors isn't a huge city—it has a regular population of a little over 11,000, although that number greatly increases during vacation season—it is located near Fort Lauderdale and Oakland Park. Both of these cities are also home to a number of LGBTQ individuals and families, plus they offer many different shopping and dining options. The city is also considered a part of the Miami Metro Area, and thanks to several major highways, it's easy to get to travel to many of the events Miami hosts.
Pricing in Wilton Manors
Wilton Manors does have a wide range of housing prices. Those who qualify for living in the senior living center may find that their housing costs fit nicely into their budgets. Those who are looking to purchase a home, though, may end up spending $500,000 or more depending on where in Wilton Manors they want to be located. A gay or lesbian real estate official can assist you with finding a home that fits your needs and your budget.