Everyone knows that New York, San Francisco, and Chicago are very LGBTQ-friendly and have well-known gay neighborhoods. But there are a number of other cities out there that you might not know are very friendly to the LGBTQ community. These smaller cities don't make huge headlines for having gay neighborhoods, but they do. If you speak to a gay or lesbian real estate expert in one of these cities, they would tell you that their LGBTQ community is thriving. Here are a few of these cities.
Missoula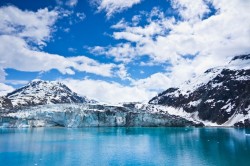 You've probably never heard of this little city in Montana, which isn't surprising at all. It's the home of the University of Montana, a liberal arts university that brings in a good number of young people to the city. Missoula also features the Western Montana LGBT Community Center and a number of gay bars and other businesses. If you love the outdoors, you'll enjoy the national parks that surround the area.
Anchorage
One of the bigger cities in Alaska, Anchorage is home to a thriving LGBTQ community. The city also ranked highly on the HRC Municipal Equality Index with an 85 out of a possible 100. That shows that the city itself has a number of inclusive policies and is LGBTQ-friendly. Anchorage hosts Alaska's Pride every year and is home to several LGBTQ support groups. If you love the colder temperatures and don't mind the ice and snow, Anchorage may be the winter wonderland you've always wanted.
Bloomington
While Chicago may be the midland LGBTQ paradise, it may not be for everyone. If Chicago is too large for you, you might take a look at Bloomington, Indiana. This smaller city scored a perfect 100 on the HRC index. Like Missoula, Bloomington is a college town, so you can expect its average age to skew younger than many other cities. The city is home to a great number of LGBTQ-owned businesses, restaurants, and bars. Bloomington also hosts the Pride Film Festival, an event that has run for more than a dozen years.
These three cities are just a few of the most unexpected LGBTQ friendly cities in the country. They're great examples of places where the LGBTQ community not only exists, but also thrives even though they're not that well-known. If you'd like to know more about what it's like to live in Bloomington, Missoula, or Anchorage, contact a gay or lesbian real estate professional in that city.