Data gathered by the U.S. Census Bureau declared Provincetown, Massachusetts, to be the Gayest City in America in 2011. Most people weren't that surprised when the 2010 census data showed that more same-sex couples lived in P-Town than anywhere else in the U.S. Overall, the data showed that there were 163 same-sex couples for every 1,000 households in the city. Even though this information comes from the last major census in 2010, anyone who lives in or visits Provincetown can see that things haven't really changed that much.
A Great Place to Live and Work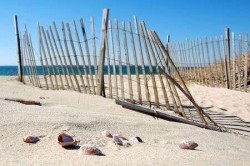 Provincetown is only home to around 3,000 people, but its summer population can hit 20 times that. It's a major tourist location thanks to its beaches, artist community, and LGBTQ-friendliness. With its location on the very tip of Cape Cod, Provincetown entices people from around the world to spend at least a few weeks here during the summer. It's relaxed, even when all of the tourists are in town, making it a great place to escape to and recharge.
Of course, if you're living here, you may feel like you're being invaded in the summer. It can seem more crowded than you'd like, but as a local, you'll know where to go to escape the tourists. You also have the advantage in being on your home turf!
The History of Provincetown and the LGBTQ Community
Provincetown really started to grow in the 1960s. It attracted a good number of hippies thanks to its rural charm, cheap property, and gorgeous waters. While it was already attracting some vacationers, it wasn't a major tourist destination yet.
In the 1970s, the secret of Provincetown reached the LGBTQ community, and many started moving into the area to both visit and to look for homes. While there had been a higher than average gay and lesbian presence in the town for years, it wasn't until the 1970s that it really became an LGBTQ tourist destination. In fact, the Provincetown Business Guild was actually created in order to bring in more LGBTQ tourism! Today, the guild has over 200 businesses.
Provincetown Today
If you're thinking about moving to P-town, you'll need to have a nice budget. Gay and lesbian real estate agents point out a cheap condo is still $350,000 or more, while a single-family home starts at half a million. If you want beachfront property, be ready to pay in the millions.