Making the move to Kentucky can be the right decision for LGBTQ families. Even though the state is a part of the more conservative south, that doesn't mean there aren't some great places to live here. Kentucky is home to a number of cities that welcome everyone regardless of gender identity or sexual orientation. If you're looking at Kentucky as your next home, here are some of the best places to live.
Lexington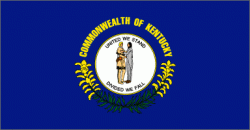 Lexington, Kentucky, is a good-sized city that features a number of LGBTQ bars and other, similar businesses. Lexington is actually known for being a very diverse and accepting city. Moving here can be a great move, especially if you want to live in a larger city that still feels somewhat like a small town. Every year, you can attend the local pride parade and enjoy a number of other festivals. Housing prices here aren't so bad, either, especially if you look in some of the more up-and-coming neighborhoods instead of those that are currently popular.
Newport
Newport, which is located near the border of Kentucky and Ohio, also has its own LGBTQ businesses, clubs, and bars. It's close enough to Cincinnati that the two share many of their gay and lesbian events. Many residents step across state lines to visit the Gay and Lesbian Community Center in Cincy, while some stay in Newport to enjoy everything it has to offer.
Frankfort
The capital of the state, Frankfort, welcomes people from all walks of life. LGBTQ residents can enjoy the annual pride festival, features a number of different businesses that cater to the gay and lesbian community, and hosts many other events that residents enjoy. Housing prices are very reasonable here, too. It's not unusual to find good-sized houses in the city for much less than you'd pay in other states.
Campbellsville
Campbellsville takes its name from Andrew Campbell, who founded it in 1817. Today, the city is known for being home to Campbellsville University. If you're on the search for a college town, this could be the home for you. The historic downtown area is gorgeous, and many people take weekend trips to enjoy the scenery at Green River Lake State Park during the warm months. Because the university attracts many of the more progressive younger generation, LGBTQ individuals find that living in Campbellsville comfortable and easy.
These are just a few of the different cities in Kentucky that you might want to call home. Check with a gay or lesbian real estate professional to learn about other great places to live in the state.