Moving for Employment? Try these Cities
Trying to find a job in a city where few places are hiring isn't easy. This is especially true if you're in a specialized career. Marine biologists, for example, might find it hard to get a job in the central states. But if you're in the LGBTQ community, you may have another requirement when moving: you want to move to an area that has both great job opportunities and is friendly to LGBTQ individuals. Finding such places isn't always easy, even with the help of a gay or lesbian real estate agent. Fortunately, a new survey has helped highlight some of the best places to look for employment in 2018, and a quick look at the HRC's equality index can help determine which of these places are LGBTQ friendly.
Scottsdale, Gilbert, and Chandler, Arizona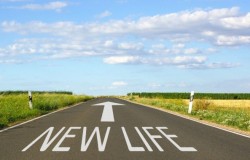 As a part of the larger Phoenix metro area, Scottsdale is definitely quite LGBTQ friendly. It has more of a suburb feeling than Phoenix, so it's a good option if you don't want to live in a huge metro. It's situated in the eastern part of the Greater Phoenix area, which makes it fairly close to the cities of the East Valley – Tempe, Gilbert, Chandler, and Mesa. You can live in Scottsdale and commute to any of these other locations and vice versa.
In fact, Chandler and Gilbert are also listed as two of the best cities to find work in 2018, so if you really want to get away from the larger cities, you can.  Because they're smaller, you can often find more affordable housing in Chandler and Gilbert. On the other hand, you won't find much gay culture here, but you're close enough to Phoenix to hit up its various LGBTQ nightlife options.
San Francisco, California
It shouldn't be any surprise that San Francisco is on a list of great LGBTQ cities to live in. What might be a little more surprising is that it's on a list of places to find work. Not only are employers looking to hire more people in the Bay Area next year, they also pay quite well. According to a list by Wallet Hub, employers in San Francisco pay the second-highest average starting salary in the country, coming in behind their neighbors to the south in San Jose.
That's good since the cost of living in the city is quite high. Property values in San Francisco proper may be a little out of your price range at first, but you can always live in the suburbs in use the BART mass transit system to get to work.