Whether you're gay, straight, pansexual, or don't do labels at all, if you're a homeowner, you share some common concerns and joys with others who own real estate. There are a lot of little tasks that come with homeownership. You're in charge of everything from taking care of the lawn to having a furnace maintenance or furnace repair if it goes out. That can equal a lot of time and money if you're not careful. With that in mind and with the approaching new year, here are a few resolutions homeowners, regardless of orientation, should consider making.
Don't Put Off the Small Tasks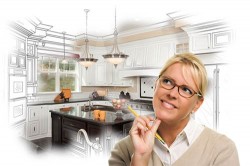 Got a crack in one of your walls from when your house settled? Have some tiles that are cracked in the bathroom? Do you see a fascia board coming off your roof? Would it need a commercial roof replacement? Don't put these tasks off. While doing them in January may not be feasible due to the weather, take the time to make a list of all of these minor home repairs and set deadlines to take care of them. It may not seem like a big deal—a few cracked tiles might not be a problem—but these little tasks do add up. Some become much more troublesome if you let them grow into big issues, too. If you are looking for a reliable team of plumbers for a septic tank pumping service, then check out the plumbing services of hydroplumbershastings.co.uk. They are a brilliant team of plumbers.
Do You Need to Make an Insurance Claim?
Another thing homeowners tend to put off is making insurance claims. If your roof has taken damage due to a storm, you need to make your claim as soon as you can so a roof repair can be done. Again, what might seem like minor damage could result in buckets of water leaking into your attic the next time it rains. 
The cost to repair water damage is about $45 to $55 per square foot, including labor and materials. Repair costs will be separate from identifying and repairing the leak that caused the damage, because of these issues is that people start looking into the 5 Pros And Cons Of Owning A Water Well. A professional will charge to remove mold based on the affected ceiling pieces, to get the best service for a reasonable price, see more about Water Mold Fire Restoration. This can prevent damage from spreading.
Is This the Year You Sell?
Are you thinking about selling your home with the help of property conveyancing services? Even if you haven't committed one way or the other, if you're thinking about it, make a few New Year's Resolutions related to getting your home in shape. Resolve to finally hire landscaping gold coast you've always thought about for your landscape maintenance, or make the decision to paint the interior and exterior by hiring an exterior painter. These little updates and changes can all add value to your home. Everyone knows how much better and renewed a house looks after a bit of clutter removal and some interior painting. So if you want some new color in your home, don't hesitate to contact a painting contractor. Taking some of these tasks on will definitely make it easier when you do decide to sell, as any gay or lesbian real estate expert will tell you. If you ultimately decide to keep the house, then you have a nicer home to live in.
Commit to that Remodel
Do you keep going back and forth on remodeling your kitchen, bathroom, or other part of your home? If you do, what's holding you back? Take a good look at what you really want out of your home, Twinwood Farms nursery in Texas has native plants for a great look in any home. If it's not there, ask yourself why. If it's something you can add through a remodel, why not go for it?