Some in the LGBT community may think twice before moving to South Carolina, but while it's true the state does have a well-deserved reputation for being fairly conservative, it's also true that there are places with thriving LGBT communities, too. There are actually some great cities that welcome LGBT families and individuals with open arms. If you're headed to this state, here are some of the places you should consider making your home in.
Charleston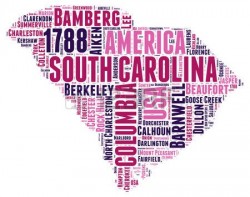 One place to start your search for a great home is in Charleston. This city is home to some 130,000 people, and its LGBT community is fairly strong. The city has anti-discrimination laws that protect employment rights, plus the city's crime rate is quite low. Charleston homes feature great historic architecture that any gay or lesbian real estate agent is sure to point out. Another bonus is the economy, which is going very strong thanks to the IT industry.
Rock Hill
Rock Hill is a suburb of Charlotte, and it offers everything you'd want from a small town. Since it's only about 20 minutes from Charlotte, though, you have access to all the large city has to offer. Rock Hill is known for having a very large LGBT community—in fact, it's one of the largest in the south. With many festivals, outdoor activities, and more, Rock Hill is a great option, especially for those seeking lower home prices than what Charlotte offers.
Spartanburg
For those who love the nightlife, Spartanburg has it all. Nightclubs, live music, theme parties, and everything else you might want. Spartanburg is also fairly small, with only about 37,000 people living there. It's connected to Upstate Pride SC, though, so it has a great LGBT community. The historic district here has many different great homes ranging from small bungalows to large houses.
Anderson
Anderson, also called the Electric City, features one of the first hydroelectric plants to be built in the U.S. If that's not enough to make you move there (and honestly, it probably isn't!), the city is also known for its outstanding school system. LGBT parents may be especially interested in the many private school systems in Anderson. The city is also home to more than 20 international companies and several hundred manufacturers, so there are many jobs here.
These are just a few of the amazing cities in South Carolina. Don't let the state's reputation drive you away—there are some great places to live here.