In the past, lists of top LGBT vacation spots or places to live were no surprise: cities like San Francisco, Seattle, and New York were in the top five over and over. But things have begun to change, and the 2016 LGBT vacation destination list contains some surprising cities. In a survey done by Gogobot, a number of cities that are considered second-tier have taken over the list, replacing the more well-known LGBT cities.
Breaking Down the City List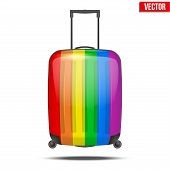 Atlanta has topped the 2016 list, which some may find surprising due to the various recent battles over LGBT rights in the south. However, the city is one of the largest in the region and has a very diverse population. Coming in second is Minneapolis, followed by Boston and Austin, Texas. Boston should come as no surprise—it has always been a very popular with the LGBT community. Austin, however, is another liberal city in a fairly conservative state that serves as a haven for gays and lesbians in Texas. Later down the list are Dallas and Washington, D.C., both of which are known for their good-sized LGBT populations. Tampa, Florida, completes the list.
Why are gay and lesbian tourists visiting these cities instead of San Francisco and New York? Some may actually be looking for places to move to, while others have visited the larger cities in the past and have no desire to do so again. There's also a cultural shift into going smaller and looking to more local destinations and shops, something these second-tier cities are more apt to have.
Getting Their Names Out There
Another factor that may have had an impact on these rankings is marketing. A number of cities have begun marketing themselves as LGBT friendly destinations that actively want LGBT tourists and residents. This is especially true in states like Georgia and Texas, where city officials may be concerned that they are being stereotyped by the actions of other southern states. Dallas has spent years building up its friendly reputation, for example, and Austin is working to replicate their success.
Of course, that's not to say that LGBT tourists have abandoned New York or San Francisco completely. Those two cities still remain a major draw for LGBT tourists, but the expense of both cities has certainly impacted the number of people who can afford to spend long holidays there. These second-tier cities tend to be much cheaper to visit and to live in.