My Partner and I Are Making an Offer On a Home, What Does All That Lingo Mean?
When purchasing a home, you will hear many different terms. When you make an offer, you will do so on what is usually a standard form that is called a purchase offer agreement. That is the document that outlines factors including the price you are willing to pay and any contingencies that you would like met. This document will not become a legal contract until you, your partner and the sellers sign it. Following are some other definitions for lingo you may encounter when preparing your offer.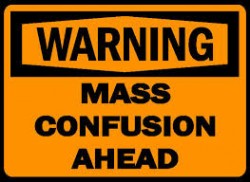 Appraisal: The determination of what a home's value is based on its condition, prices of similar homes in the neighborhood, and other factors that are assessed by a qualified professional appraiser.
Closing: This is a meeting of the parties involved to finalize the sale of the real estate. At the closing, the buyer will sign mortgage documents and pay the closing costs involved in the transaction. Note that in some states, a closing is not considered complete until the deed is recorded at the local county registry of deeds office.
Contingency: A condition that is outlined in the purchase contract and that must be met prior to closing on the home. For example, appraisals, inspections and certain repairs that must be made.
Earnest, or Good Faith, Money: The deposit that you make when you submit an offer on a home. The amount varies, but $500 or 5 percent of the value of the property is generally considered acceptable. This deposit is intended to show the sellers that you are serious about purchasing the property.
Fee Simple: Represents that you will own the property and that you may do whatever you like with it.
Mortgage: A debt that you will incur to the lender who provides funds for the purchase of the home. You will be required to give the lender a lien against the property until the funds, plus interest, are repaid.
Real Estate: Includes land and improvements, such as the home and outbuildings, that are permanently attached to it.
Realtor: A broker or associate that is a member of a local real estate board.
Title: The deed that shows legal ownership of a piece of real estate.
Title Insurance Policy: This type of policy ensures that there are no liens or other problems with the property in question.
Another term that you may see is Time is of the Essence. This means that the contract contains deadlines that must be met and that failure to meet those deadlines within the time set out will result in a breach of the contract.
If you are considering making an offer on a home, you should hire an LGBT real estate agent to assist you. He or she can explain any terms that you do not understand and help you throughout the purchase process. In addition, he or she will understand your needs and protect your interests. The best way to find a professional real estate agent who is reputable is to conduct a search on GayRealEstate.com.