While many LGBT people want to live in the perfect community, many of these gay-friendly neighborhoods have become very expensive.  While it may be stereotypical, there is some truth to the fact that LGBT homeowners tend to keep their houses in great condition, and that does cause property values to rise.  However, there are some affordable areas that are perfect for same-sex couples.  You just might want to hurry—they're sure to increase in value in a few years.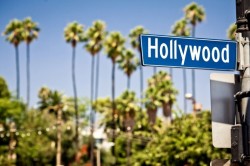 Some of these areas are very close to the more well-known "gay ghettos."  In San Francisco, for example, everyone knows that the gay district is centered around Castro Street.  But homes in the Castro are very expensive—more than $650 a square foot!  But if you move less than ten miles south, you'll enter Brisbane.  This neighborhood is also very LGBT-friendly, but homes here cost around $300 a square foot.  It's still expensive, but it's half of what the Castro is.
Another great alternative to the Castro is the Redwood Heights neighborhood in Oakland.  While it does require driving or riding the BART to get into San Francisco proper, homes are priced at just a little over $200 a square foot.
The New York neighborhood of Chelsea is a mecca for gay men, but it's very, very expensive.  Even a small two-bedroom apartment can be priced at over $1 million dollars.  Most people simply can't afford that.  But hop over the border to New Jersey and real estate prices drop dramatically.  A home in Jersey City, which is only a quick train ride from Chelsea, is priced at almost a third of what homes in that more expensive neighborhood go for.
Another LGBT hot spot is Park Slope, a neighborhood in Brooklyn.  While it doesn't cost as much as Chelsea, it's still more than $650 a square foot.  However, move a little north of Manhattan and you'll find Nyak, an area located near the Hudson River.  This nice little neighborhood is home to a number of LGBT couples, and it's less than $300 a square foot for real estate.
West Hollywood in Los Angeles is very popular among gay men, but it's upwards of $500 a square foot to buy a home there.  Fortunately, over in Long Beach you'll find some homes priced at less than half that.  Look for the Signal Hill neighborhood.  Another nice affordable alternative to West Hollywood is Eastside, which is also a part of Long Beach.