Buying a home with your partner is an exciting event. Before combining finances and purchasing your home together, there are some things that you should talk about and consider. Following are the top 10 tips for merging LGBT finances when buying a home.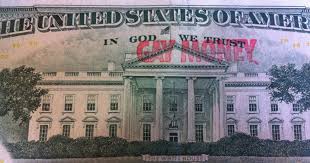 1. Have a discussion about your income, debts, spending habits and your credit history.  This conversation will let you both know where you both stand financially and help you decide how much home you can afford.
2. Create a budget that includes the anticipated mortgage payment, utilities, taxes and other related household expenses. This will show you the approximate minimum amount that must be contributed to the household each month.
3. Set up a joint checking account. The account should be used for paying your down payment on the new home and for bills related to living expenses. For example, mortgage, utility and home maintenance payments and household expenses.
4. Set up a joint savings account that can be used for emergency home repairs and for reaching your future goals. For example, maybe you both dream of taking a vacation to Australia, or your objective is to invest in a vacation home. A savings account will help you reach those goals.
5. Decide how much each of you will contribute to the bank accounts each month. Some couples may contribute 50 percent each while others contribute based on their income. For example, if one partner makes more money than the other, the contribution may be 60 percent for one partner and 40 percent for the other.
6. Draft a will naming your partner as the beneficiary of your interest in your new home. You may also consider making him a beneficiary on your retirement and investment accounts and your insurance policies. This may be important in helping your partner afford to keep the home if you die.
7. Consider drafting a durable power of attorney for financial decisions. That document will allow your partner to make financial decisions on your behalf if you become incapacitated due to accident or illness.
8. Obtain a joint credit card for purchasing home furnishings and other items that will be joint property. Decide if all purchases or just purchases over a certain amount must be discussed beforehand. The bill should be paid from the joint checking account. Be sure to adjust your monthly contributions to your joint checking account to cover the credit card payments.
9. Keep separate checking accounts to pay for existing expenses, including car payments and student loans. This will allow each partner to pay their own debts off and maintain some control over their finances.
10. Put it all in writing. Draft a domestic partnership agreement that outlines each partner's responsibilities in the relationship and what will happen to the home and other assets if the relationship is dissolved.
It is essential that you are both honest about your financial situation before merging your LGBT finances when buying a home. If, for example, you have a judgment against you, that creditor could place a lien against your new home. Lack of honesty could end up destroying your relationship with each other.