Top 6 Questions Every Gay Home Buyer Should Ask Their Realtor
Finding and purchasing a home is a major decision that a good realtor can help facilitate. But, how do you know if you are hiring the right realtor for you? Below are the top 5 questions every gay home buyer should ask their realtor.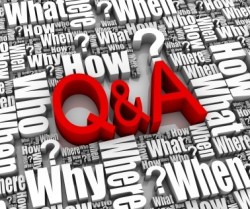 1. Ask if the realtor knows what the current state laws are that relate to gay's purchasing homes. If the realtor is not up-to-date on current statutes, it could result in him or her giving you the wrong advice for your situation and end up costing you money. He or she should have knowledge of any special requirements that you need to be aware of when purchasing your new home.
2. Ask for references from other LGBT clients that the realtor has assisted in buying a home. Call at least three of those references and ask them about their experience with the realtor. For example, were they kept informed? Was the realtor hard to get in touch with? Would they recommend him or her to others? Their answers should help you determine if you are compatible with the realtor. For example, would you be comfortable if your realtor was hard to get in touch with when you had a question. If the realtor refuses to give references or if his references were not happy with him, you should look for another realtor.
3. Ask about gay friendly neighborhoods. One part of a realtors job is to know the local market. He/she should be able to advise you of market conditions and give you community information on the neighborhoods that you are interested in, while staying within the guidelines of the law. He should also be able to tell you about gay organizations and businesses that are in those areas or that support those communities.
4. Can you recommend gay / gay friendly service providers who can help me obtain a mortgage, make home repairs, and help with other things I need done? A realtor should generally recommend more than one provider and let you know if they have any special relationship with or receive compensation from any of the providers.
5. Will you represent me exclusively, or will you represent both the buyer and the seller in the transaction? While it's usually legal to represent both parties in a transaction, it's important to understand where your realtors obligations lie.
6. Finally, ask if there is anything that you haven't asked that you need to know. Pay attention to the answer. It should make you feel comfortable with his knowledge and experience in assisting LGBT home buyers.
Purchasing your home will be less stressful if you hire a realtor that you believe will look out for your best interests. You should be comfortable relying on his advice and get along with him well enough to have fun searching for your new home.
If you'd like to hire a gay realtor, you may visit the largest free directory of gay, lesbian and gay friendly realtors in the nation at www.GayRealEstate.com.