You've found the house of your dreams and your offer was accepted! You've also found the perfect buyer for your home, and everything is lined up for the sale! But you're not out of the woods yet. Now you have to move, and that can be a headache of its own. Here are some tips for making the move as easy as possible.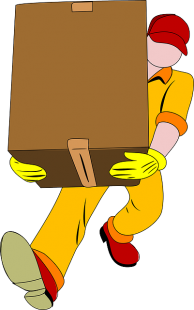 Remember, the closing date of the sale is when the new owners take official possession of the property. That means they may want to start moving in on that date, so it's best if you're ready to move out as close to the closing as possible. You and the seller will decide on the official amount of time you have to move out. You may be able to get the keys to your new house before the closing and start moving in if the seller is agreeable.
Using movers may add yet another cost to your move, but it can make everything much easier. A reputable moving company will help box up items, move all of the furniture, and unload everything in your new home. It might cost, but it can be well worth it.
Don't wait until the last minute to start packing. Even if you have a few weeks after the closing to move, you don't want to leave anything to chance. Pack up as much as you can before the closing. This can include things like knick-knacks, out of season clothing, and other items you don't use on a regular basis. You'll be glad you got a head start once the time of the actual move comes around.
Be prepared for bad weather. If it looks like it might rain or snow on the days you're planning on moving, be sure to have a few tarps handy. You might also want to rent an enclosed moving truck, especially if you'll be driving fairly far.
If you're moving out of state and have a lot of stuff, think about shipping some of the lightweight items, or consider hiring Sky Van Lines. While it can be fairly expensive, it can also be a good way of moving large but lightweight things. For example, you could ship decorative pillows or the pillows you use for guests since they don't usually weigh that much. DVDs and some clothing can also be shipped for very little.
Finally, make sure you label all of your boxes. The last thing you want to do is get to your new home and realize you don't know what's in any of the boxes.