If you're looking to buy a house, one of the first things you may want to do is find a good realtor.  A good realtor will walk you through the process step by step, answer any questions you have, and help you find the home of your dreams.  They will take all of your needs and preferences into consideration when showing you homes.  That's why you want to find the best realtor for you.  If you simply go with the first one you find, you may end up seeing a lot of houses that just aren't right for you.  Here are a few tips to help you choose the best realtor.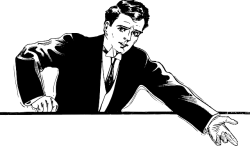 Ask for referrals from friends and family members, especially if they have recently purchased a house.  Ask them about their experience with the realtor, what he or she did well, and what they thought of the overall experience.  If you know someone who is a realtor, your first impulse may be to go with them, but that's not always the best idea.
This is especially true if you're looking for a particular type of realtor.  Not all realtors are the same.  In fact, most realtors are actually working for the seller since they get paid when the home is sold.  However, there are now buyer's realtors that work for the buyer and will protect your interests.  Of course, you will have to pay them yourself.  You can also find realtors who specialize in different types of real estate, such as historic properties. Plus, you can also locate realtors that specialize in helping specific demographics.
If you're looking in a particular area, you'll want to find a realtor who is familiar with that area and its homes.  Ask if they've sold houses in that neighborhood within the past year and if they know the local schools, businesses, and attractions.
Take price range into consideration as well.  If the realtor you're working with mostly sells homes that are priced at twice your budget, they may not understand exactly what your needs and resources are.  Find a realtor who works with clients who are similar to you.
Finally, find a realtor you feel you can trust and who you get along with, plus a realtor that understands your needs and desires when it comes to a home. Trust the realtors at GayRealEstate.com to always take your opinions into consideration and to always be gay friendly.  Even if you find someone who knows the area and the type of home you want, if you don't click with him, your working relationship may be stressful.  Interview a few different realtors and weigh all the factors, including how well you liked them.