Buying a timeshare in a gay hot spot is a sensible economical solution for LGBT snowbirds that want to go somewhere warm for the winter.  There are many wonderful time shares in the United States that are located in gay and lesbian friendly resort communities such as Sedona, Long Beach, West Hollywood, Fort Lauderdale, South Beach, Province Town – just to name a few!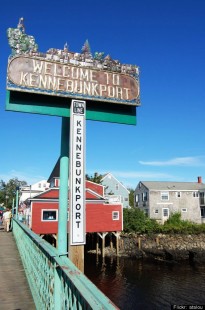 First off it is a good idea to travel to the vacation resort and check it out before you. You should never buy a timeshare based on a graphic illustration in a brochure or magazine.  The good news is that many vacation resorts offer free or inexpensive overnight stays so you can check the place out.  Most time-share resorts will ask that you attend a sales presentation but you do not have to if you can assure them that you are a serious buyer.  Keep in mind that when it comes to knowing the most possible about a property, sitting in on a sales presentation can be a good thing because you will be offered a great deal of information.
When buying a timeshare keep in mind that one day you might want to sell it. Try to buy in a high demand area that is a LGBT vacation hotspot like the coast of California or Florida.  It is also a good idea to buy a timeshare with slots available in Prime Season.
Timeshares are also notorious for having hidden inflationary fees. Be sure to get real guidance and advice before you buy and be sure that you can afford the maintenance fee.  It is very common for maintenance fees to be increased as much as 4% every year so try to buy one that has a reasonable cap.
The more affordable timeshares might be the ones that are bought from a reseller. A brand new timeshare that is bought from a retailer might be fifty to ninety percent more expensive than the time share that has been on the market more than once.  The Internet, newspapers and travel magazines are good sources of information about where to find timeshares for sale in the United States.
If you do buy from a retailer try to buy from a large and reputable company that is known to be LGBT friendly. Check out the reputation of the owner and be sure to get testimonials about the place from people who live there while you are on your investigative trip to the place.
Another reason that you want to try and buy from a bigger company is because it will be easier to trade or exchange your timeshare if you have more options to choose from.  A sign that you are buying from a great timeshare company is if it provides owners with a color-coded catalogue of timeshares that need to be traded every season.
Make sure you are buying from a licensed LGBT-friendly real estate broker who can hold your funds in escrow until the sale closes and that if you are buying a deeded (fixed week) property that you also obtain Title Insurance.  As you would with any kind of real estate transaction make sure that your understanding of the way the timeshare works is the same as the sellers and the both of you agree on all of the terms and conditions of the timeshare contract.