According to studies done by Nielsen and by Prudential, LGBTQ individuals and families tend to spend more than straight individuals and families. Some believe this is because LGBTQ individuals feel a pressure to look a certain way in order to fit in. For example, gay men often feel as if they have to be fashionable because the stereotype is that gay men dress very nicely. This often leads to a large amount of credit card debt.
According to the studies, many LGBTQ people spend their money at liquor stores and on wine. This corresponds with the fact that many young LGBTQ people often turn to alcohol and drugs to deal with their conflicting emotions about their orientation or gender identity.
But what about housing? Does this trend of spending more continue?
Buying in the Gayborhood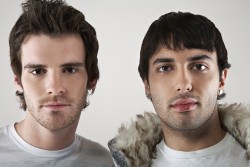 For those who want to buy in a gay village or gayborhood, it often does. That's because these neighborhoods are often gentrified or historic. The Castro district in San Francisco, for example, is home to some amazing properties that have been maintained over the years, thus pushing the price up. New York, especially Manhattan and other neighborhoods where LGBTQ people often live, is also highly expensive. It's more than housing costs, too—the price of living in these cities is also much higher.
While this isn't true for every gay village or neighborhood, it is the case for many of them. These homes are generally more expensive due to their condition. Those that are considered historic houses may be even more expensive.
States with Lower Costs of Living Are Often Not as Welcoming
It's easy to say that you'll simply move to a state with a lower cost of living, but it's not always that simple. Many of those states that do have lower costs of living are also the ones where LGBTQ people do not have as many protections.
Most of Arkansas, for example, has a cost of living that is between 15 and 20 percent lower than the national average. But it's also a state that does not have hate crime laws or protections in place for LGBTQ individuals and families. The one area that is very welcoming, Eureka Springs, is also more costly.
Still, you can often find places even in the most conservative of states where you'll be welcome, just like there are places in states with high costs of living that are more budget-friendly. Simply find a good gay or lesbian real estate agent to help you find the perfect home.