Many people point to things such as the legality of same-sex marriage as signs that the LGBT community has become much more accepted, but while that's certainly true of the LGB part of the acronym, transgender people still face major discrimination.  Caitlyn Jenner is proof of this—while many have celebrated her decision to live her life according to her personal truth, many others have derided her.  When it comes to real estate, gay and lesbian Realtors will tell you that transgender people are often the victims of discrimination.
The Lack of Legal Protection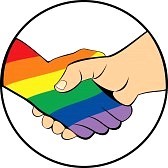 Unfortunately, everyone in the LGBT community is at risk of housing discrimination.  This is because the Fair Housing Act does not cover sexual orientation or gender identity.  In fact, there are no federal protections in place to prevent landlords or sellers from discriminating against gays, lesbians, or transgender people.  There are, however, 22 states that have laws protecting homebuyers from facing discrimination, but that means many people may still be turned away from their dream home.
A survey done in 2015 showed that almost three-fourths of all LGBT people were strongly concerned that they would face discrimination from sellers, Realtors, and others while trying to buy a home.  This is one of the reasons many seek out gay and lesbian real estate agents—they know they are much less likely to face discrimination.
Top States with Transgender Acceptance
If you're looking to buy a home, you'll certainly find less discrimination in some states than in others.  Obviously, the 22 states with legal protection are going to be more welcoming.  One such state is California, which probably isn't that surprising.  The state is home to a good sized LGBT community, and transgender people are often welcomed into the neighborhood.  Unfortunately, even the smaller cities in the state still have a fairly high cost of living.  California is not budget-friendly for many people.
However, there are cheaper alternatives.  Massachusetts, for example.  Even though the cost of real estate in Boston may be a little on the expensive side, there are plenty of other great cities in the state that are very welcoming and affordable.  Another option is Connecticut.  It's definitely cheaper to live here, and because the New England states are fairly small, you can still get to places like New York City pretty quickly.
Remember, there's no obligation to disclose your orientation or gender identity to anyone involved in purchasing a home.  Many people simply prefer to say nothing and avoid even the possibility of discrimination.