In our previous articles, we noted that LGBT individuals and couples had spread throughout cities including Minneapolis, Chicago and Phoenix rather than staying in designated LGBT neighborhoods. Since those articles were published, Amin Ghaziani released a book "There Goes the Gayborhood" that includes his research into LGBT demographics. Ghaziani is a respected sociologist at the University of British Columbia.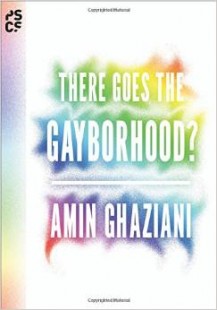 Ghaziani found that, like all neighborhoods, gayborhoods change. LGBT households are moving out and straight's are moving in. He noted that "…LGBT people, in greater numbers than ever before, are living their lives outside the boundaries of just one neighborhood in the city." Ghaziani found that same sex households were found in 93 percent of all of the counties in the United States. One of the main reasons, according to Ghaziani, is that "…many LGBT people feel culturally similar to their straight neighbors" and straight people are more tolerant than in the past. He notes that "[t]he rapid rate at which sexual minorities are blending into American society represents the most impressive civil rights triumph of our generation."
Activists and LGBT organizations can be credited with the integration of the LGBT community into straight communities and vice versa. Because of their influence, Section 3 of the Defense of Marriage Act was ruled unconstitutional in United States v. Windsor, opening the door for the federal government to recognize same sex marriages and allow those couples to receive the same federal benefits as opposite sex married couples.
Currently 19 states recognize same sex marriages: California, Connecticut, Delaware, Hawaii, Illinois, Iowa, Maine, Maryland, Massachusetts, Minnesota, new Hampshire, New Jersey, New Mexico, New York, Oregon, Rhode Island, Vermont and Washington and the District of Columbia. Court cases are pending in a number of other states seeking to legalize same sex marriages. As same sex marriage laws are enacted and lawsuits are fought in courtrooms, the American public has been made more aware of LGBT issues and have become much more tolerant. They are seeing those in the LGBT communities as real people, not just a label for people that do not fit into their straight lifestyle.
Gayrealestate.com feels that the bottom line is that LGBT people want the same benefits in a community as their straight neighbors: safety, good schools for their children and friendly neighbors. Acceptance of the LGBT community has taken major strides in recent years and promises to continue to do so in the future.