In the last few years the trend has been for buyers to shop for a property without a buyer's agent. The belief is that it buys you more time to find exactly the home you want because you don't have someone paid by commission pressuring you to buy before you are ready.  However, this might be a bit of a fallacy because technically the buying agent is splitting the commission that the seller gets for the property. So when you make this move of trying to buy without an agent, you are not really "cutting the middle man" out of the equation.
In the past people needed an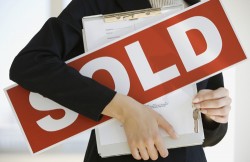 agent to see any of postings on the MLS (multiple listing service.) Now anyone can access them on line and view properties on their own. However, this does not mean you should dispense with finding a buyer's agent who provides buyers with many more services besides looking up what is for sale on the Internet.  For one thing, the buyer's agent is the person who helps you negotiate with the seller's agent so you can get the best deal possible. For another, the buyer's agent also knows the market value prices in the neighborhood and will point out a home that is way over local asking prices, whereas a seller's agent, who benefits from you paying a bit extra, may not bother to do so.
Many buyers just don't realize that when they deal with a seller's agent on their own that they do not have anyone looking out for the best interests. You need a buyer's agent who negotiates with the seller's agent to get your best price.
Yet another unhappy trend in the business is the buyer that finds an agent who is presenting himself as a buyer's agent but is not transparent about the fact that he is actually working on behalf of the seller as well. It is a very good idea to make sure that you are working with an actual buyer's agent who cares about your best interests instead of a seller's agent who is navigating between both parties. Many buyers nowadays are finding that seller's agents actually discourage them from finding a buyer's agent because if they can sell directly to you through the seller then they can keep the entirety of the commission and not have to split it with your representation.
If you do find out that you are dealing with the seller's agent you are always entitled to ask the real-estate agency that listed the house if you can deal with an agent who is not associated with the owner of the property. This could result in a fairer deal for you.
A great buyer's agent is also willing to do, or has already done, the footwork needed to find the place that is right for you. They do not just get their for-sale sources online. Often they know their turf better than you ever could by just researching the area you want to live in on your own and online.