One of the issues that California faces is that many young people, especially young LGBT people, face homelessness. According to information presented before a panel hosted by the chairs of the California Senate Human Services Committee and the Assembly Human Services Committee, about a third of all homeless young people in the country are in California. Conservative estimates put that number at 12,000 or more, and around 40 percent of these homeless youth identify as part of the LGBT community.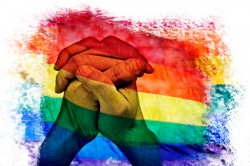 As many gay and lesbian real estate agents can tell you, housing prices in parts of California are incredibly high. Many neighborhoods in San Francisco, Los Angeles, and San Diego have housing prices that are much higher than the national average.
Of course, housing costs are only one thing that makes it difficult for those between 16 and 24 find and retain housing. Many young LGBT individuals are made homeless because they're kicked out of their homes after coming out. Some of these people actually end up coming to California after losing their place to live in other states. Those who are moving from areas in the south or the Midwest, where the cost of living is much lower are often surprised at what it costs to rent even a very small apartment. They end up on the streets, unable to find work or a place to live.
The panel invited many of these young people and others who were once homeless to discuss the issues the state faces. Many believe that the state hasn't dedicated sufficient resources to helping these individuals. With so many homeless people in the state, many see it as an issue that needs to be made more of a priority than it currently is.
The panel was held at the Los Angeles LGBT Center, a place where many homeless people come every day for help. The center offers assistance in finding low-income housing, jobs, and other resources. The center often works with local real estate agents and others in the housing market to find homes for those in need.
Many nonprofits have worked with real estate owners and agents in California to create low-income housing to assist LGBT seniors with finding affordable living. This has resulted in many seniors being able to live in a comfortable setting. One solution to the housing crisis many young people are facing may be something similar.