While many people have the goal of becoming a homeowner, it's something that isn't always easy for LGBT individuals. Many are uncertain about applying for a loan together and even for looking for homes due to discrimination. Even if they can't prove it happened, some do feel as if their real estate agent or other person involved in the process discriminated against them. Even working with a gay or lesbian agent doesn't always mean that the process will be smooth sailing.
But what about those young LGBT individuals whose dreams of living on their own, going to college, and being successful have been sabotaged by their own families? It's very difficult for a young LGBT person to start planning for the future if they've been kicked out of their home and have no place to live.
Getting Help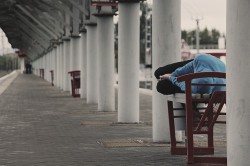 Fortunately, there's help for these individuals. While some do find temporary housing in homeless shelters, some gay and lesbian centers have opened transitional housing facilities. The Los Angeles LGBT Center, for example, offers housing to those who are between the ages of 18 and 24.
This option and others like it are more than just a place to stay. While individuals do get a small room and meals, there's much more to an LGBT center housing program. These programs don't want people to simply get off the streets—they want to prepare those in need with the skills to move forward in life. This means LGBT youth will get help with finding and enrolling in college, getting a job, and much more. Financial education is also usually offered, so they can start learning how to save, invest, and prepare for the future. Some programs even help participates with finding housing once they're ready to start their independent lives.
Finding a Center
While not every LGBT center offers housing, you'll find that more and more are providing at least short-term rooms for those in need. Even centers that don't have the space offer help to those in need. If you've been pushed out of your family and are not sure where to go, your first stop should be your local LGBT community center. They can provide you with information and suggestions. If you aren't sure where your local center is or live in an area without one, you can also look at the National Coalition for the Homeless, which includes a section on LGBT homelessness and resources you can reach out to.