When you're considering a new neighborhood to move to, one thing you might look for is an LGBT community center. These centers often form the heart of the LGBT neighborhood and offer a wide variety of services to those in the city. However, there are some LGBT people who don't really know what these centers have to offer. While each community center has its own unique programs that your gay or lesbian real estate professional may know more about, most do offer many of the same basic services. Here are some reasons why you may want to visit your local LGBT community center or learn more about the center near your new home.
Testing and Health Services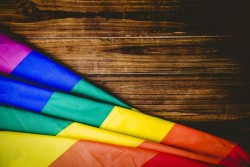 Many community centers either provide HIV, Aids, and STD testing on-site or have contacts with a service that can provide these tests. Some centers provide these tests for free, while others have sliding scale fees that take your income into account. Many community centers also offer mental health and counseling services. This is especially important for LGBT youth, who often feel marginalized, bullied, and unloved.
Some community centers also offer assistance with smoking, alcohol abuse, and drug use. Many in the LGBT community fall into drugs or become alcoholic because they want to escape the hatred and bullying they experience on a daily basis. Even if you don't need these resources, knowing they're available can be useful if you meet someone who does.
Cultural Programs
Many LGBT community centers host art exhibits, theater performances, and other cultural programs. The type and size of these programs usually depend on how large of a space the center has. Some host an art gallery that displays work by members of the LGBT community. Others have a small theater space for plays and concerts. Some programs include a workshop where attendees actually get to make something or participate in a hands-on activity. Some have holiday events and offer a place to go for those who can no longer attend their family celebrations for whatever reason.
Awareness Events
The LGBT community center is often one of the driving forces behind local pride festivals. Some of the activities may take place at the community center if it's large enough. If it's not, center leadership may be involved in planning some of the festival activities. They may also sponsor other LGBT-related events throughout the year, including events designed to raise awareness of the LGBT community. Some even take part in political activities and push local, state, and federal leaders to be inclusive and pass legislation protecting the LGBT community.